A charter school teacher in South Carolina recently won her wrongful termination claim, which had been appealed by the school all the way to the state supreme court.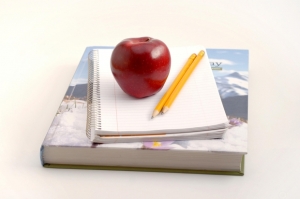 The case of McNaughton v. Charleston Charter School is relevant to workers here in California because just like here, South Carolina is an at-will employment state.
In both states, it's generally held an employer doesn't need a good or just cause to fire a worker. However, the exception to this rule is wrongful termination. A firing is wrongful if it was motivated at least in part by some impermissible reason, which could include physical or mental disability, use of the Family Medical Leave Act, pregnancy, religion, gender, age, sexual orientation or race.
In situations where there was more than one factor in terminating someone's employment, your Orange County wrongful termination lawyer will need to prove the unlawful reason was more than a trivial or remote factor in the decision. This is an important caveat because many times, companies can provide a basis for termination that might seem on the surface to be legitimate.
In the McNaughton case, plaintiff was in her mid-50s when she was accepted into a program established by the state department of education's alternative certification for educators. The program allows those who have earned a college degree but not a traditional teaching program to become certified to teach in public schools. Prior to entering the program, plaintiff worked as a graphic designer and taught art ad theater design for seven years in another state. When she started the program, she intended to work in that position for 10 to 12 years before retiring.
Two years into the program, she was hired to teach middle school art and yearbook classes. The principal was aware plaintiff was participating in the program and had to complete it in order to fulfill any further requirements. The program required that for the following school year, she would have to work full-time as a math and science teacher at a local charter school.
During her time as an art teacher, she received positive feedback from students and parents. She was considered a talented art teacher and she never had any conflicts with co-workers or disciplinary issues.
However, halfway into the school year, plaintiff was informed she was being fired because the school needed to use the funds used for her salary to hire a new math teacher because some of the students in the school had performed poorly on a recent standardized math test.
Evidence revealed principal indicated to board of directors the school was in a solid position. Just a month before she terminated plaintiff, she requested more funding to hire two additional teachers – one for social studies and one for special education – and the board granted her request. However, principal never brought a funding request for a math teacher to the board, and neither did she consult them on her decision to fire plaintiff.
Further, plaintiff attorney pointed out there were numerous instances of funds that went unused for intended purposes, such as an $18,000 administrative services fund and a $25,000 teacher salary supplement.
Plaintiff alleged her termination was unjust, but the principal countered that because of at-will employment, the principal could act however she chose in moving funding around and making hiring decisions. Initially, plaintiff hired a grievance, but the school board halted her efforts, informing her she had no standing.
Although principal wrote plaintiff a letter of recommendation to aid with her job search, plaintiff was only able to secure two-day-a-week employment, which did not give her enough hours to remain in the program. She also sought employment as a graphic designer, but was unsuccessful. She was forced to purchase COBRA health insurance, withdraw available funds from her state retirement, defer student loans and suffered a home foreclosure when she was not able to keep up on the mortgage payments.
Plaintiff filed her lawsuit alleging wrongful termination/breach of contract, among other things.
Following a jury trial, plaintiff won her case, with jurors awarding plaintiff damages plus attorneys' fees. Ultimately, she was awarded $95,000 in actual and special damages and $38,000 in attorney fees.
Trial court denied the school's motion for a judgment notwithstanding verdict, and school appealed to the South Carolina Supreme Court. The high court affirmed. The school had breached the employment agreement, and this was the basis for the appropriate finding of wrongful termination via breach of contract.
If you are unsure whether your firing was legal, contact our attorneys for more information.
Contact the employment attorneys at Nassiri Law Group, practicing in Orange County, Riverside and Los Angeles. Call 949.375.4734.
Additional Resources:
McNaughton v. Charleston Charter School , Jan. 28, 2015, South Carolina Supreme Court
More Blog Entries:
Paramount Pictures Sued for FCRA Violations, Feb. 2, 2015, Orange County Wrongful Termination Lawyer Blog