The California Court of Appeal reversed a $90 million class action judgment in a case of alleged rest period violations under state law, finding the requirement of security guards to remain on-call during rest breaks was not improper.
In weighing Augustus v. ABM Sec. Servs., Inc., the appellate court for the second appellate district, division one, held the requirement to remain on-call did not constitute as "performing work" under California Labor Code 226.7. The law states no employer shall require any worker to work during any meal or rest break. Employers who fail to provide a rest period or meal break to workers in accordance with the Industrial Welfare Commission's order have to pay the worker an additional hour of pay at the worker's regular rate for each rest period or meal break not provided.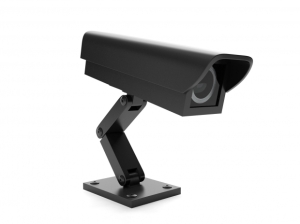 The ruling is a disappointing one for California workers, but it does help us to better define the kinds of cases worth pursuing.
According to court records in Augustus, a former security guard filed a class action on behalf of herself and others similarly situated, alleging the company failed to relieve security guards during rest breaks as required by state law. Instead, she asserted, guards were required to remain on-call during breaks.
This is a firm that employes thousands of security guards at numerous locations in the state. In some places, only a single guard is stationed, while others might have dozens. Common duties might be to patrol guarded buildings, respond to emergencies, eject trespassers, monitor the grounds, report safety issues, assist building visitors and tenants, direct traffic and make reports.
The allegation among guards was the company did not consistently provide uninterrupted rest breaks for workers. The company conceded during discovery that it does require security guards during their rest breaks to keep their pagers and radios on, remain vigilant and respond when the need arises. Plaintiffs contend that means the rest break period is thus indistinguishable from normal duties, and therefore, every rest break is invalid.
Management at the company admitted guards are not technically relieved of all duties during breaks, explaining that if a need arises while they are on break, they will be asked to respond to that need, and then they can go back and finish the break. They were otherwise allowed during this time to engage in other activities, such as making personal phone calls or engaging in personal business, smoking, surfing the internet or reading.
In 2009, workers were granted class action status and the following year, trial court granted plaintiff motion for summary judgement. Trial court concluded the company was required to relieve workers of all duties during rest periods. In calculating damages, the court tabulated one hour for every rest and meal period interrupted, which equated to $90 million in compensation, which also included interest, penalties and attorney fees.
Defendant firm appealed – and won. The appellate court acknowledged the guard's argument was a good one, but found there was nothing in the law requiring a rest period be distinguishable from the rest of the work day. The law states only that a worker can't be required to work during breaks. The court noted if the worker did nothing but remain on-call all day, being equally idle on a rest break wouldn't constitute as working. Further, the court stated guards weren't required to perform the same tasks during their rest breaks that they would perform while on active duty. For example, they didn't have to patrol, monitor, greet or engage in any other activities. Remaining available to work, the court ruled, is not the same as actually performing work.
Contact the employment attorneys at Nassiri Law Group, practicing in Orange County, Riverside and Los Angeles. Call 949.375.4734.
Additional Resources:
Augustus v. ABM Sec. Servs., Inc., Jan. 29, 2015, California Court of Appeal, Second Appellate District, Division One
More Blog Entries:
EEOC Sues Restaurant for Discrimination Against Male Applicants, Feb. 5, 2015, Costa Mesa Employment Lawyer Blog