A woman previously employed by a nonprofit Christian ministry group has filed a wrongful termination lawsuit, alleging her employer fired her because she was going through a divorce.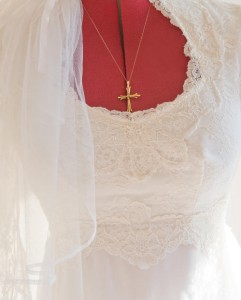 Costa Mesa wrongful termination lawyers know that while the courts have broadly backed religious institutions with regard to employment actions – sometimes even those that would otherwise be deemed discriminatory – this woman alleges there is a clear double standard. While she was not allowed to keep her job, two men in the same ministry who had also endured divorce – and subsequent remarriages – were allowed to stay.
The woman, who had worked for the organization since the late 1980s, served as a spiritual director. IN that capacity, she helped to initiate student-led ministries at colleges throughout the country.
She said that two years ago, she revealed to a supervisor that she and her husband were in the painful process of a divorce. Her supervisor insisted she take a period of paid leave to work on her marriage. The supervisor then got even more involved in the matter, going so far as to contact the employee's estranged husband on numerous occasions to discuss the couple's progress in marital counseling.
When the marriage still fell apart, the woman was fired. In her termination letter, her employer noted the failure of her marriage and said that because reconciliation of her marriage was unsuccessful, her employment would be terminated.
The company stood by its decision, saying that as a religious organization, it has the right to make hiring, firing and other employment-related decisions on the basis of faith-centered criteria.
To an extent, this is true. However, the law does not allow universal discrimination or wrongful termination.
In 2012, the U.S. Supreme Court handed down a decision in the case of Hosanna-Tabor Church v. Equal Employment Opportunity Commission in which the justices underscored that federal discrimination laws don't apply to the selection of religious organizations' religious leaders. This is referred to as the "ministerial exception."
However, the question is who qualifies as a "leader," and who does not. The case at hand had involved a teacher who taught religion class in which she led students in prayer, as well as art, science, music and social studies. Then in 2004, she left for a time on disability after being diagnosed with narcolepsy. The following year, she was cleared to return to work, but was informed that the school had already hired someone else. When she threatened a lawsuit, she was fired for "disruptive behavior" and "insubordination."
In hearing her case, all nine justices concurred that the Establishment Clause of the First Amendment bars government from taking interfering with the freedom of any religious group to choose their own leaders. The respondent in the Hosanna-Tabor case could be considered a "minister" under the exception clause, meaning that her employment action had to be dismissed.
However, the court decline to expound on whether other types of discrimination lawsuits brought by employees could spur such action.
But what makes an employee versus a minister (or rabbi or imam)?
Justice Clarence Thomas took it a step further by indicated that he would defer to the religious organization's "good faith understanding" to define that.
What we take from that is not that these cases can't be successful. However, discrimination lawsuits against religious employers will inevitably require additional hurdles. Only an experienced employment discrimination lawyer should be tapped to handle such cases.
Costa Mesa wrongful termination lawsuits can be filed with the help of the Nassiri Law Group, practicing in Orange County, Riverside and Los Angeles. Call 949.375.4734.
Additional Resources:
Woman Sues Christian Ministry, Claims She was Fired for Her Divorce, Oct. 16, 2013, By Katherine Weber, Christian Post
More Blog Entries:
Report: Non-compete Agreement Lawsuits On the Rise Nationally, Sept. 3, 2013, Orange County Wrongful Termination Lawyer Blog