A new law California bill recently signed into law will provide millions of workers employed by small businesses additional family leave protections that can be used for time off to care for a family member who is sick or new baby.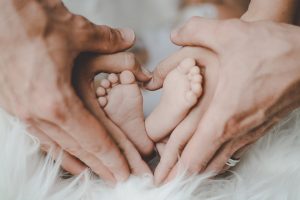 SB 1383 requires companies employing five workers or more to extend a full three months of family leave (unpaid) to workers – starting Jan. 1, 2021. As it stands, the only employees who can expect to take the full three months of family leave are those working for a company with 50 or more employees. New parents can take parental leave if they are employed by a company with at least 20 employees. But many families couldn't access these job protections or the state's family leave benefits program, into which all workers pay. The state benefits grant up to eight weeks of partial pay (recently raised from six weeks) based on a worker's weekly salary.
Furthermore, the new law allows new parents employed by the same company to each by given the full 12 weeks of leave – rather than giving employers the option to compel parents to split their leave time.
Our Los Angeles FMLA lawyers know that many new parents have been reticent to ask for this time off, justifiably worried they may be discriminated against or not have a job to come back to. Some are simply unaware of their right to it. The pandemic underscored the significant need for a broader safety net.
A survey conducted two years ago by the state found that among parents who decline to take paid family leave when they needed it – despite being entitled to it – job security was a top concern. Individuals employed by smaller firms and workers in lower income tiers were especially less likely to apply for paid leave. Of the nearly 7 million workers in the state who earn less than $20,000 annually, fewer than 45,000 applied for benefits under the state family leave program in a single recent year.
The federal Family and Medical Leave Act provides up to 12 weeks of leave for new parents and those caring for ill loved ones – but it isn't paid. Many can't afford to take it, even if they need it. Ours was the very first state in the U.S. to establish a paid family leave program. But even though California introduced the paid family leave program in 2004, there is concern the state still hasn't done enough to assist working families – even though they are all paying into it.
Several updates to the parental leave law between 2016 and 2018 expanded the amount and length of benefits, but still left 4 in 10 eligible workers out in the cold because the companies for whom they worked were too small.
Supporters of the law said despite previous changes, 40% of California workers did not have job protections because their employers' businesses were too small. Business advocacy groups and lobbyists had fiercely opposed several efforts to change this, and SB 1383 was no different. The measure barely passed, and many are still critical of it, which could mean it will take some time for workers to truly feel comfortable requesting it. But for many, it will be a means to maintain employment, health benefits and essential time with loved ones and new family members.
Contact the employment attorneys at Nassiri Law Group, practicing in Orange County, Riverside and Los Angeles. Call 949-375-4734.
Additional Resources:
California workers to get stronger family leave protections under new state law, Sept. 17, 2020, By Melody Gutierrez, The Los Angeles Times