California has a wide of industries that make the state a great place to live and work. There are farms and other agricultural jobs, technology centers, the television and movie industry in Los Angeles and the surrounding areas, large law firms and international corporations, and a variety of other opportunities.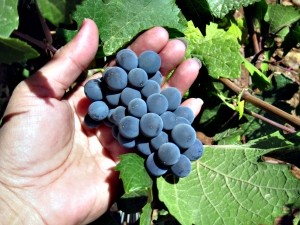 What many people may not realize that far more of the employment opportunities in California are directly or indirectly related to the state's agricultural sector. According to a recent report from Record Net, food and beverage processing industry account not only tens of thousands of jobs, but for billions of dollars of value-added activity throughout the state.
For example, grape vineyard in the Napa Valley employs workers to grow and harvest the grape. During the growing process, supplies are shipped from other areas in the state. The grapes are then harvested and driven by truck drivers to an estate winery that will make and bottle wine. The wine is then sent to stores and restaurants in Southern California, which creates more jobs and raises the overall revenue for the state. Workers will then be able to purchase or rent a place to live, which in turn will create more jobs and revenue for the state.
As our Orange County employment attorneys understand, this food and beverage processing industry is responsible for nearly a millions jobs in the state of California through both direct employment and indirect benefits.
While this is good for the state and the workers and there families, this vast financial gain for the state often comes at a cost for some workers whose employers are not will to follow the law an pay their workers the benefits and wages they have earned. Farm workers are at a particular disadvantage is some respects when it comes to labor law violations. Many of these workers immigrated to the United States and are taken advantage of because of their inability to full understand the language, let alone the labor laws
While there are various organizations within the state of California and across the country whose missions are to provide services and advocacy to farm workers in respect to labor rights, there are still many instances of serious violations occurring every day across the state.
One of the common problems is wage theft, or failure to pay overtime wages. Many workers are told they were only hired in a seasonal capacity so they are not entitled to overtime pay. There are also problems with laborers being listed as independent contractors and not provided with workers' compensation benefits in the event of an on the job accident or illness. Work-related illness is fairly common in the agricultural sector due to the pesticides and other chemicals routinely used in the industry.
Other violations we commonly see involve a failure to follow requirements of the Family Medical Leave Act (FMLA). Workers are told they will be fired if they take off for personal and family health issues, to go to a family member's funeral, or take time off after a child is born.
Contact the employment attorneys at Nassiri Law Group, practicing in Orange County, Riverside and Los Angeles. Call 949.375.4734.
Additional Resources:
Food processing has generated nearly 15,000 jobs in SJ County, May 15, 2015 Record Net
More Blog Entries:
Walz v. Ameriprise Fin. Inc. – Mental Illness Discrimination Allegation, March 21, 2015, Orange County Disability Discrimination Lawyer Blog