There has been a lot of news coverage about the Rams moving to Los Angeles and about the new L.A. Rams Stadium.  According to a recent news feature from the Los Angles Times, those in support of building the new stadium with taxpayer dollars said that the project would create nearly 10,500 full-time and part-time jobs.  This number is not supposed to include the many construction jobs that will be created as the new stadium is being built.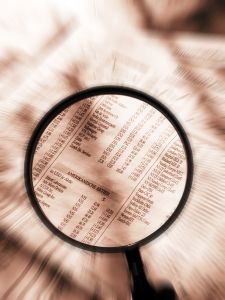 However, some think that these promises of new jobs are not all they are cracked up to be.  A recent lawsuit was filed against the company that has a contract to sell all concessions at Levi's Stadium.  Levi's Stadium is located in Santa Clara and is the stadium where the Super Bowl was just held.  The lawsuit was filed on behalf of the many low-income workers who accuse their employer of regularly committing labor law violations and taking advantage of them.
In this class action lawsuit, the named plaintiff tells his version of what happened while he was working for the company.  It should be noted that many people did not even know this major company existed, but their CEO abused his dog while being filmed by a security camera.  After the footage went viral, the company fired him and hired a new CEO to head the organization. The former CEO pleaded guilty in a Canadian court and was fined $5,000.
Plaintiff claims that while working for this vendor, workers were not paid for the time they spent waiting for shuttle busses to take them to the stadium from a mandatory meeting area a long distance from the stadium.  They were required to meet at these staging areas, wait over an hour, get on a bus for a long ride and then wait once they got off the bus.  They were not paid for this time that amounted to five hours, including pregame and postgame travel. However, under the labor law in California, employees should be compensated for this time.
Another claim is that employers tried to make this alleged labor law violation more difficult to spot by paying employees overtime wages while they were at the stadium.  While this seems like the workers are being treated well, when they didn't have to pay overtime, plaintiff claims that the total amount of money employees would have received at regular wages for entire time worked, including waiting and shuttle time, would have been $70 more per worker than what was actually paid.
While it may seem odd to file a lawsuit over $70, the fact that this allegedly happened to all of the many employees working Super Bowl 50, means that the company underpaid their employees by tens of thousands of dollars. This combined with the fact that plaintiff claims this was done intentionally, and in a confusing way, is the reason plaintiff felt he had to sue defendant. It should be noted that these are only allegations, and defendant has not been found to be liable to plaintiffs for any damages as of the time of this article.
Contact the employment attorneys at Nassiri Law Group, practicing in Orange County, Riverside and Los Angeles. Call 949.375.4734.
Additional Resources:
The truth about football stadiums: Those supposed great new jobs are bogus, February 20, 2016, LA Times, By Michael Hilzik
More Blog Entries:
California Employment Lawsuit Over Lyft Drivers Settled, Feb. 5, 2016, Orange County Wage and Hour Lawyer Blog