Recent field experiments conducted by three universities revealed discriminatory behavior and hostile attitudes towards pregnant job applicants.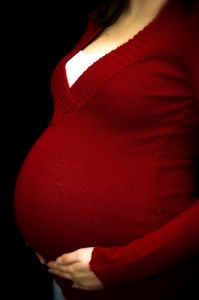 It concerns our employment lawyers in Orange that pregnant women experience such significant discrimination during the job search process.
The reasons for discrimination against pregnant job applicants are varied. But research has revealed four primary stereotypes that drive employers discriminatory attitudes including: inflexibility, need for accommodation, lack of commitment, and incompetence. The field experiments looked for two primary types of discrimination. First, the study attempted to measure formal discrimination which is whether a pregnant applicant was honestly communicated with about a job availability and her ability to apply.
Second, the study measured interpersonal discrimination. Examples of interpersonal discrimination include seemingly awkward behavior, furrowed eyebrows, rude treatment of the applicant, hostility toward the applicant, pursed lips, and premature or abrupt ending of the conversation.
The study revealed that without question, pregnant job applicants receive more hostility during interpersonal communication than non-pregnant job seekers.
It is important for pregnant woman to understand exactly what stereotypes exist so they can actively counter those stereotypes in conversations with prospective employers.
Research indicates that when pregnant job applicants address the negative stereotypes directly they are almost three times less likely to experience discrimination on an interpersonal level.
Simply put, statements that refute or counter stereotypes about lacking commitment and being inflexible are particularly effective in lessening those negative stereotypes.
According to information from the United States Equal Employment Opportunity Commission, pregnancy discrimination is prohibited in any aspect of the employment relationship. Including: health insurance, leave, fringe benefits, training, layoff, promotions, job assignments, pay, firing, and hiring.
If an employee is temporarily unable to continue with their normal job functions due to a childbirth or pregnancy related medical condition the employer is required to treat that worker as they would any other worker with a temporary disability.
For example, an employer might be required to provide unpaid leave, disability leave, alternative assignments, or light duty if an employee is temporarily unable to complete normal tasks due to their pregnancy.
According to data from Time.com. charges of pregnancy discrimination have increased by approximately 35 percent over the past decade.
Statistics show that 1 out of every 5 employment discrimination charges involving women is related to pregnancy. Since 2001, the United States Equal Employment Opportunity Commission has handled about 52,000 pregnancy discrimination cases that have resulted in over $150 million in damages.
In the current economic climate, where woman are often primary or co-primary wage earners for their families financial problems can arise quickly as a result of a unlawful pregnancy discrimination.
Costa Mesa employment lawsuits can be filed with the help of the Nassiri Law Group, practicing in Orange County, Riverside and Los Angeles. Call 949.375.4734.
Additional Resources:
Unlawful Discrimination against Pregnant Workers, February 15, 2012, National partnership for women and families.
More Blog Entries:
6 Tips for Dealing with Age Discrimination in the Workplace, December. 11, 2013, Los Angeles Age Discrimination Law Blog
California Employment Law: New new Donor Protection Act, December 7, 2013 Orange County Employment Lawyer Blog