According to a recent report religious discrimination is increasing in the workplace.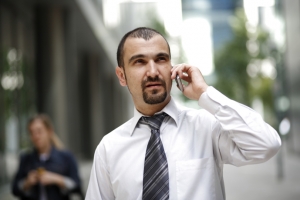 Our Orange County religious discrimination lawyers are aware that religion is an important part of many employee's personal lives and identity, which makes religious based discrimination especially troubling.
Although state and federal laws exist to protect religious beliefs and practice in the workplace, religious discrimination on the job can still be an unfortunate issue that many workers are forced to deal with.
Under California employment law, employers may be held accountable for instances of religious discrimination. Religious discrimination is defined fairly broadly and can include: Segregation from coworkers based on religious practices or beliefs, prohibiting an individual from practicing or dressing according to his/her beliefs while on the job, and disallowing a worker from religious observance.
Surveys confirm that a majority of employees feel Muslims are experiencing discrimination in the workplace – but workplace religious discrimination is not limited to the Muslim community.
Experts report that other groups confirm they are marginalized as well. These groups include atheists and members of other minority religions within the United States.
A recent survey shows even six out of every 10 Protestants agree that Christians are discriminated against in the workplace as well.
White evangelical Christians are twice as likely to believe they are being discriminated against compared to African Americans.
Religion can be a very sensitive subject and is one of the key ways many individuals define themselves. If you are harassed at work due to your religious beliefs or even prevented from practicing your religious beliefs at work then it can me an emotionally painful experience.
There is some evidence that religious discrimination can be turned around through the use of intelligent policies that help address employees myriad religious beliefs and practices.
Other surprising results from the survey include:
• 50% of non-Christians believed their employers are oblivious to their religious needs.
• Workers in organizations that do not have religious diversity policies are far more likely to be searching for another job than workers from organizations with religious diversity policies.
• Almost one-third of workers that report religious bias to their managers felt that management did nothing to stop the biased behavior.
• Approximately 60% of atheists feel that coworkers look down on their beliefs as do about 33% of non-Christian religious employees. As well as 33% of white evangelical Protestants.
• A little over half of all Atheists report that they are far more likely to experience religious bias in the workplace over other groups that face considerable discrimination today.
There is one major takeaway from the survey results – religious discrimination is a significant problem in the workplace in the United States.
Costa Mesa employment lawsuits can be filed with the help of the Nassiri Law Group, practicing in Orange County, Riverside and Los Angeles. Call 949.375.4734.
More Blog Entries:
6 Tips for Dealing with Age Discrimination in the Workplace, December. 11, 2013, Los Angeles Age Discrimination Law Blog
In-House Alternative Dispute Resolution: Hidden Power Imbalances, December 9, 2013, Orange County Employment Lawyer Blog