Minimum wage laws have long provided important protections to workers by ensuring that every employee receives a fair amount of pay for a day's work. Unfortunately, because minimum wage is not tied to inflation and because there are often political disagreements surrounding the raising of the minimum wage, the minimum wage metrics have not kept up with increases in productivity. Today, many people who make minimum wage struggle to earn enough to pay for basic necessities of life. This is true not just in places where the federal minimum wage applies, but also in places like California where there are higher wages but also significantly higher costs of living.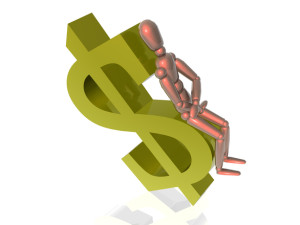 As people on minimum wage struggle to make enough money to support themselves and their families, there has been a growing national movement to raise the minimum wage to $15 per hour. There have been regional successes in this effort and USA Today reports that the $15 minimum wage could spread in 2016.
$15 Minimum Wage Could Spread to More Locations in 2016
The fight for a $15 minimum wage has led to nationwide protests and to advocates joining forces to draw attention to this issue. The effort has already achieved considerable gains in protecting the rights of workers.
For example, Los Angeles passed a plan to phase in a $15 per hour minimum wage within five years. Massachusetts enacted a $15 minimum wage for home care workers, and Rochester NY, Pittsburgh, and Milwaukee are phasing in a $15 minimum wage for municipal workers. New York's wage board also approved an increase in the minimum wage for fast-food workers, which will rise to $15 per hour by 2018 in New York City and which will rise to $15 per hour for all workers in the state by 2021.
In addition, 13 states scheduled to raise their minimum wage by January 1, 2016, although the raises will be to a level below $15 per hour. Seattle and San Francisco also took steps in 2015 towards raising the base minimum wage for all workers. It is not just laws being passed to raise minimum wage either. Almost two dozen companies and academic institutions have made plans to establish $15 minimum wages. This includes big companies and large employers like Nationwide Insurance, the University of California, Google, and Facebook.
Even as all of these advancements are made to provide a higher base pay to more workers, there is still more room for improvement and USA Today reports that the fight for $15 movement is likely to pick up steam next year. This could mean even more employees are provided with higher pay as a result of local increases in minimum wage.
As the minimum wage rises, it will be more important than ever for workers to ensure they understand wage and hour laws and to ensure they pursue legal action if they face wage theft. Employers may be concerned about rising costs and may intentionally try to cut corners, or may inadvertently end up cutting corners to try to reduce their costs- which could result in employees not getting the full compensation that they deserve for their work performed. When employees are deprived of full pay they are entitled to by law, they can take legal action to recover back pay and penalties.
Contact the employment attorneys at Nassiri Law Group, practicing in Orange County, Riverside and Los Angeles. Call 949.375.4734.
More Blogs
Denial of Same-Sex Spousal Benefits Sparks Lawsuit Against Chain, Aug. 2, 2015, Orange County Employment Attorney Blog