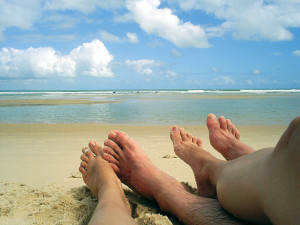 The start of a new year is often a time when workers start new jobs or get promotions. For employees moving into a new position, moving up in their workplace, or simply putting in another year of service, new benefits may be provided including vacation time. California has strict laws on employer vacation policies and companies need to ensure that they follow the rules. Workers also need to know what they are entitled to, because if an employer fails to follow guidelines for the creation of a legal vacation policy, workers may be able to take legal action.
Rules for Employee Vacation Time in California
Employees must understand their rights to vacation time and should consult with an experienced employment law attorney if they don't get the benefits that they are promised or that they deserve based on the terms of their employment agreement. Employees need to know not just what their employers offer them, but also what California's laws entitle them to receive. For example:
Use-it or lose-it policies are not allowed. California law requires that vacation time must be treated the same way as earnings. Employees acquire vacation time as they do their work and the vacation time vests immediately. It is illegal for employers to take this earned vacation time away from staff.
Employers can impose ceilings on vacation accrual. While an employer cannot take away vacation time employees earn, employers can put a ceiling or cap on the amount of vacation pay an employee can accrue. This is not considered an illegal use-it or lose-it policy because it simply prevents an employee from earning more time once the employee has reached the permissible limit. It does not take away any vacation time an employee has earned. Once an employee uses vacation time up and falls below the cap, the employee can begin accruing vacation time again. However, when employers impose a cap or ceiling on accrual, they must ensure that the cap is reasonable and not a subterfuge to deny benefits; otherwise, the Labor Commissioner will not recognize the validity of the employer's policy.
Vacation pay must be paid to workers on their last day at work. California law requires that employees are paid all of their wages due on the last day that the employee works. Since vacation time is considered a type of earned wages in California, employees have to be paid for their unused vacation time when they leave their jobs. Employers are also not permitted to make any deductions from final wages if an employer took vacation time that had not yet been accrued. If an employer allows an employee to take vacation time before it is earned, this is considered a loan, and employers aren't allowed to try to recover the debt by taking money out of a worker's final paycheck.
Employers aren't allowed to grant lump sum vacation time upon certain milestones being reached. This is called cliff-vesting and the Department of Labor generally views such policies as an illegal attempt to avoid having to pay out a pro rata share of accrued vacation time if an employee quits working before a vesting date.
Employees need to be aware of these guidelines and restrictions on employer vacation plans so they can get the vacation due to them, or so they can get the vacation pay that is due if they leave their positions.
Contact the employment attorneys at Nassiri Law Group, practicing in Orange County, Riverside and Los Angeles. Call 949.375.4734.
More Blogs
Hillary Clinton to Crack Down on Worker Classification, July 18, 2015, Orange County Employment Lawyer Blog