Employment criminal background checks can sometimes be a form of racial discrimination, according to the U.S. Equal Employment Opportunity Commission, which has filed suit against a large auto manufacturer and a discount retailer for this very reason.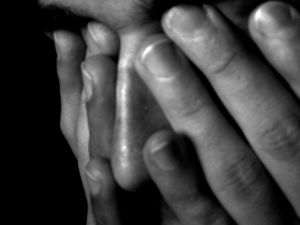 Our Riverside race discrimination lawyers know that sometimes, proving in court that one employee was treated differently than another on the basis of race can be challenging – even when it's absolutely true.
What these cases represent is a different approach to addressing the biases that have unfortunately been inherent in the workplace for years.
It's true that about 90 percent of employers in the U.S. rely on criminal background checks, at least to some extent to screen employees. There is nothing inherently illegal about this in and of itself. However, companies have to be careful that they are not using this to weed out minority workers and applicants.
The problem is when companies are using these background checks systematically with universal application without regard for the individual employees or applicants. This can ultimately violate the Civil Rights Act. More specifically, Title VII of that act bars discrimination on the basis of race.
So what does one have to do with the other?
It comes down to the so-called War on Drugs. Because there are vast racial disparities in terms of who is arrested for drug crimes and who is not, blacks and other minorities are more likely to have a criminal background than their white counterparts. Recent figures show that blacks are 400 percent more likely to have been arrested for marijuana offenses than their white counterparts.
A Princeton sociologist studied the issue back in 2003, and found that black convicts are more than 50 percent less likely to land a job after incarceration than white offenders. Especially troubling was the finding that non-offenders who were black had a harder time finding a job compared to white applicants with felony records.
In 2012, the EEOC updated its employer guidelines on the issue of criminal background checks. Among those key points:
Employers must distinguish between an arrest and a conviction. An arrest does not equal guilt.
Employers should not rely on the individual's criminal background alone when making an employment-related decision.
Employers should develop a screening process with regard to background checks that considers the type of crime, the time that has elapsed since and the nature of the job.
The EEOC also warned that criminal background checks are an imperfect process, often marred by error. For example, a person's criminal records may have been legally sealed or expunged by the court, but they could still potentially be found by background check companies. This could lead employers to make an employment decision on the basis of information that was never supposed to be publicly available in the first place.
There have also been documented instances in which employment criminal background checks produced inaccurate information, either due to a misspelling, clerical error or other problem. As a result, people have  been fired or denied on a job based on information that was not only racially discriminate, but flat-out wrong.
The National Employment Law Project reported that as of October 2012, some 40 cities and counties across the country have adopted a "ban the box" initiative to have the question regarding prior criminal convictions removed from job applications.
In California, these have included:
Alameda County;
Berkeley;
Carson;
Compton;
East Palo Alto;
Oakland;
Richmond;
San Francisco;
Santa Clara County.
Costa Mesa employment lawsuits can be filed with the help of the Nassiri Law Group, practicing in Orange County, Riverside and Los Angeles. Call 949.375.4734.
Additional Resources:
U.S. employment commission: Some criminal background checks are racist, June 12, 2013, By Stephen C. Webster, The Raw Story