Commercial trucking carrier J.B. Hunt has agreed to pay a $15 million settlement in an employment lawsuit over trucker pay, weeks after the original class of 11,000 was de-certified. Los Angeles wage dispute lawyers following the case recall the firm had sought intervention from the U.S. Supreme Court, arguing interstate drivers in California should be exempt from state law mandates on meal and rest breaks.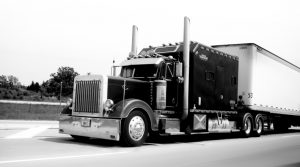 In Ortega v. J.B. Hunt Transport Inc., originally filed more than a decade ago, plaintiffs asserted the commercial trucking company failed to pay drivers in accordance with California wage-and-hour laws. Truck drivers in California (like all other employees) are entitled at minimum to receive 30-minute breaks for every 5 hours in which they work. It was the carrier's position that a federal law passed in 1994 preempted this requirement by asserting that state statues couldn't interfere with laws pertaining to interstate trucking.
Wage dispute lawyers in California know that the trucking industry lobbied hard – for years – to pass the Denham Amendment to that 1994 law, which would have effectively voided California's law and any other state that attempted to pass one similar. Absent that amendment, states have the right to override this provision. The effect in California is that a truck driver over the course of an 11-hour shift would be required to take two, 30-minute breaks. Defendant in this case isn't the only one to face scrutiny after workers alleged they also were denied state-mandated breaks from their employer.
Trucking Carriers Say California Wage Dispute Will Cost Industry Efficiency
Trucking industry groups, like the Truckload Carriers Association, argued that uniformity should be established in interstate trucking because varying hours-of-service rules from state-to-state can get confusing, ultimately disrupting industry productivity.The VP of government affairs for the association said in a letter to Congressional lawmakers (attempting to drum up support) is that such variation serves only to fuel lawsuits and ultimately has impairs the efficient and safe movement of goods across state lines.
The American Trucking Association was another staunch opponent of states having authority to impose their own rules, with the president of that organization saying, "This is not the United States of California."
When the U.S. Supreme Court declined to hear the case, it meant the appellate court's ruling would stand.
As our Los Angeles wage dispute attorneys understand it, one of the primary problems with the company's pay system is that it's an "activity-based model." As a result, drivers were not paid minimum hourly wages (as also required by state law), in addition to providing the appropriate number and length of meal and rest breaks. The reason was truckers were paid lower rates for certain tasks like pre-trip inspections and post-trip inspections and waiting at customer locations. Under a piece-rate formula, drivers were paid one rate for drive-time and another for mileage and another for non-driving tasks. This was a big part of the reason the federal district judge de-certified the class, saying the pay formulas weren't similar enough to allow them to be placed in the same class.
The plaintiffs did indicate they could take meal breaks whenever they wanted and the company did not police those. However, the carrier's pay model did not separately list amounts paid – if any – for trucker rest breaks.
The California Department of Industrial Relations offers a employees in the state information on Meal Period FAQs (which can vary based on industry) and Rest Period FAQs.
Contact the employment attorneys at Nassiri Law Group, practicing in Orange County, Riverside and Los Angeles. Call 949.375.4734.
Additional Resources:
J.B. Hunt reportedly settles long-running California wage lawsuit for $15 million, Oct. 3, 2018, By Brian Straight, FreightWaves.com
More Blog Entries:
Wage Theft Alleged by Hundreds of Amazon Delivery Drivers, Sept. 13, 2018, Los Angeles Wage Dispute Attorneys Blog