Companies can be held legally responsible for sexual harassment and even sexual assault of an employee in an employment lawsuit if business managers/supervisors/HR representatives failed to take action regarding previous complaints of harassment/gender discrimination.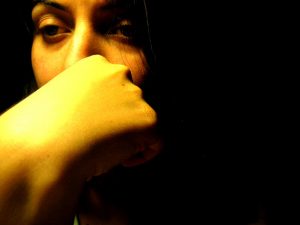 A large auto manufacturer is facing a federal trial over allegations that it did nothing to aid an employee who was sexually harassed and later sexually assaulted on company property.
The worker filed the employment lawsuit last year and it's now slated for trial in 2020. The employee alleged that her manager harassed and attacked her, all while assuring her that no one in human resources would intervene if she filed complaints – which, she says, ultimately proved true.
The Allegations of Sexual Harassment and Assault
The manager is accused of gender discrimination in the form of:
Making offensive and vulgar sexual comments to and about the employee;
Exposing himself to the worker;
Sexually touching, grabbing, groping, assaulting and battering the worker.
According to The Nashville Tennessean's account of her lawsuit, all this reportedly began when they first met in 2014. In fact, at their very first meeting, he "jokingly" mentioned wanting to lock her up and violate her for a weekend.
The day after exposing himself to her, after following her into her vehicle, he told her that if she took the matter to HR, they would support him, as it would be his word against hers, and she'd likely be fired. Plaintiff said she had reason to believe this because previous cases and talk among employees seemed to support this notion. Thus, she feared for both her job and personal safety if she spoke up. He later asked if she wanted to join a company sex club.
She did make several complaints to the company's HR department locally. The company's response was to put the manager on an employee improvement plan. Some complaints, she said, were ignored. In one response, an HR representative reportedly stated the department did not have time for her and that what she had alleged did not amount to sexual harassment, gender discrimination, sexual assault or retaliation. She was told "nothing happened" to her.
She sought transfer to a different department, but HR denied the request.
Ultimately, she was able to secure a transfer to a different department, though the pair still worked in the same building. In 2017, he allegedly followed her into the parking garage without her aware of it, caught her by surprise and sexually battered her.
She reported the attack to local police, and was placed on medical leave from work. Police reportedly never interviewed the manager and ended up forwarding the matter to local prosecutors, who declined to pursue it.
Sexual Harassment/Gender Discrimination
Sexual assault/harassment and gender discrimination aren't the exact same thing, but they can overlap. Workplace sexual harassment and sexual assault do have civil rights remedies under both U.S. and California anti-discrimination laws. Most civil rights laws bar gender-based violence and harassment on-the-job, but federal law doesn't provide a civil rights remedy for either by a private individual. The law only applies when the attacker is someone from within the company – someone over whom the company had some control.
(There are other civil liability laws, such as those pertaining to premises liability, that can be used in some cases to assert legal responsibility for the actions of a third-party attacker. However, a worker who is assaulted on-the-job may be limited to some extent with this type of remedy. It's important to discuss your case with an experienced employment attorney to review all of your legal options.)
Contact the employment attorneys at Nassiri Law Group, practicing in Orange County, Riverside and Los Angeles. Call 949.375.4734.
Additional Resources: