A recent article revealed that a number of port truck drivers in California are alleging they were exploited by a trucking company in California.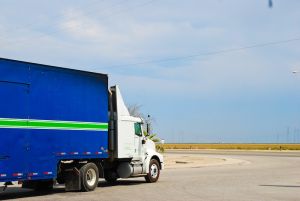 Our Costa Mesa employment lawyers know that workers are often taken advantage of when they are new to the country.
Some employees have hauled goods between Los Angeles and Long Beach port for as long as two years. During that time, some of these these drivers were working as independent contractors but were prohibited from driving for any other trucking company. In addition, if the drivers ever turned down a job the trucking company would retaliate against him.
Some drivers explain that the company controlled all conditions in which the driver worked. For example, if a driver refused a job one day they would receive a bad assignment the next day as punishment. Recent reports indicate that this is a substantial problem and is not limited to only Los Angeles County.
The port truck-driving industry has a number of companies that employ various tactics to exploit drivers. One of the most common is the misclassification of a driver as an independent contractor. Additionally, drivers are subjected poor workplace standards, not given proper wages, and these drivers are deprived of employee benefits.
The National Employment Law Project estimates that between 49,000 and 75,000 truck drivers in the United States are classified incorrectly. This practice has been called labor laundering buy some. In some cases a driver may work an average of 59 hours per week and still only make $29,000 per year. That salary is considerably less than drivers who are considered employees of the company, typically they average approximately $35,000 per year.
Trucking company do not want these claims to be heard before a court and instead told its workers that they must sign a waiver stating that they would not sue the company. The trucking company threatened its drivers saying it would not fix or maintain the truck they drove if they did not sign the waiver.
The drivers explain that they want an opportunity to be heard in court. One driver stated that he wanted the court to know the details concerning the independent contractor classification and how trucking companies take advantage of them.
The problem of employee misclassification has been addressed in California before, in 2012 the California governor signed Senate bill 459 that recognized the practice of willful misconduct and instituted penalties for organizations that were behaving. Since the passage of Senate bill 459 the major challenge has been organizing truck drivers who have been classified as independent contractors and informing them of their legal rights. Experts explain that employees have a right to be treated as true employees and be provided with workers compensation, overtime and minimum wages.
Costa Mesa employment lawsuits can be filed with assistance from the Nassiri Law Group, practicing in Los Angeles, Riverside, and Orange County. Call 949.375.4734.
More Blog Entries:
California Worker Wins Wrongful Termination Lawsuit, January 1, 2014, Los Angeles Employment Lawyer Blog
LGBT Workplace Discrimination Statistics, December 30, 2013, Los Angeles Employment Lawyer Blog