Residential health care workers are winning the right to secure unpaid wages in California in wage theft lawsuits. However, actually getting paid has proven a different story, one our Orange County employment attorneys have been monitoring closely.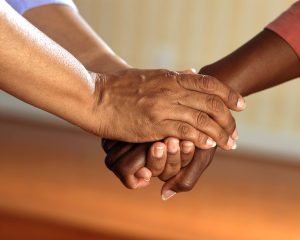 While much has been made of the elder abuse in nursing homes and residential care facilities, the story of caregivers gets less spotlight, but isn't much brighter.
Recently, the Reveal Center for Investigative Reporting unearthed a host of working conditions described as "abusive," likely not only to endanger patients but also subject workers to unfair conditions. It underscores the need for more substantial oversight of owner/operators of these for-profit facilities.
Perilous Conditions, Pitiful Wages
Smaller care facilities in California contend with less oversight compared to nursing homes, given that they serve populations presumably less sick and in need of specialized care. The flip side of this is that many of these locations reportedly stretch the limits, allowing individuals who are profoundly disabled to be in the care of those wholly unqualified to provide it.
Caregivers are not only overwhelmed, they reportedly are not being paid what they are owed. Well over 500 wage theft claims were filed with the California Labor Commissioner's Office over a recent six-year span. Those cases that have received a hearing before the state labor commissioner's office in that time resulted in millions of dollars owed to these workers. Yet more than 70 percent of judgement amounts due still have not been paid.
Meanwhile, these violations are reportedly still ongoing. At one center, for instance, live-in caregivers were reportedly required to be on call for a full 24 hours, yet the facility provided them with no overtime pay, rest or meal breaks. These workers were paid approximately $1,500 to $1,800 monthly to monitor and care for patients who were in hospice or suffering from conditions like Alzheimer's disease or dementia. When those wages were divided by the number of hours they worked/were expected to be on call, they amounted to less than $3 hourly. Furthermore, the pay stubs issued to those workers did not contain key information about the total number of hours each worked.
Some were required by employers to sleep next to patient's beds or in sleeping areas set up in hallways or even garages. In some cases, these workers had no training at all.
Immigrant Workers at High Risk for Victimization
Orange County wage and hour attorneys know that many immigrant workers are at high risk of being victimized, with supervisors threatening deportation if the workers report the conditions of the job. In California, the Filipino population in particular has come to dominate the resident health care labor market. As such, they have become an increasingly vulnerable population.
Meanwhile, it's been four years since then-Gov. Jerry Brown signed the Fair Day's Pay Act, intended to bolster California Labor Code's standards and oversight for working conditions for residential health care workers. Facilities that underpay their workers can potentially lose their license to do business in the state.
In other words, if a residential care facility is found to be underpaying workers, it can lose its license to do business in the state. However, it does not appear as if this provision is being enforced.
Contact the employment attorneys at Nassiri Law Group, practicing in Orange County, Riverside and Los Angeles. Call 949.375.4734.
Additional Resources:
Fair Day's Pay Act, Oct. 11, 2015, California Legislature