A state-mandated project to track sexual harassment and gender discrimination in California government is slated to start in January 2020 – finally. Our Los Angeles sexual harassment lawyers know that not only will that make it a year late, but also long overdue.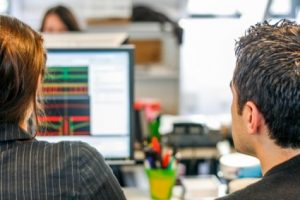 The $1.5 million project was supposed to have already been underway this year, making 2019 the first year officials would have data on what we know to be a pervasive problem.
Under the previous state administration, the project was outlined as a meaningful first step toward addressing allegations of government-employee harassment and discrimination based on gender. The initiative was spurred in the midst of the #MeToo movement – at a time when more than 140 women working for the state government signed an open letter detailing their experiences with workplace sexual harassment.
Those included:
A California State Corrections Officer who, along with numerous other female corrections officers, were ignored when reporting constant indecent exposure and sexual harassment at work. When the CO wrote up an inmate for indecent exposure one week, nothing was done and she was brutally attacked by that same inmate while working without her partner one day. Officers later found numerous drawings of the C.O. in sexually explicit and violent poses in the inmate' cell.
A state Highway Patrol field officer sexually harassed for months by another officer while supervisors did nothing to respond.
A state pollution control employee raped by a supervisor.
They are among 10 sexual harassment plaintiffs to whom The Sacramento Bee reported the state had paid some $25 million over the course of three years just to settle claims.
Cases like these illustrate the state's failure to get a handle on sexual harassment cases before the escalate to a significant degree.
The state realized, however, that it had no way to identify which of its 150 departments scattered throughout the state presented the most problems, and thus might need extra educational and preventative resources. That's where the idea of this new tracking program was born.
Then-Gov. Jerry Brown set aside $1.5 million in the annual budget to designate three employees and hire an outside contractor to address government-wide complaints. The plan was to have the project overseen by the California Department of Human Resources, which would have it launched by December 2018. Officials with the state – even supporters – now say that goal was likely unrealistic. All state departments should have the program ready for testing and training before the end of the summer, with most departments having it in use before the end of next year.
When the system is operational, every department will be allowed to enter all workplace discrimination complaints into a singular database that will capture and store that information. This will include not only sexual, gender-based harassment, but also that which is based on sexual orientation, race, nationality, religion and other status in a protected class.
The slow start of the program has drawn criticism from employee rights groups and Los Angeles sexual harassment lawyers, many noting neither state supervisors nor staff have been receiving training as the state planned (to be provided with Equal Employment Opportunity Commission employees stationed in each department). In total, 10 of 17 departments where training was scheduled were not in compliance with California's new sexual harassment training mandate.
It's not clear exactly whose responsibility it is to ensure compliance (the leaders of each department? the governor's office?). The governor's office has indicated it expects agencies to be at or close to total compliance by the end of this month.
Contact the employment attorneys at Nassiri Law Group, practicing in Orange County, Riverside and Los Angeles. Call 949.375.4734.
Additional Resources:
Program to Track State Workplace Harassment a Year Behind Schedule in California, June 27, 2017, Tribune News Service