According to a recent news feature from the Los Angeles Times, SuperShuttle has filed a lawsuit in California to get all of its many drivers classified as independent contractors.  There are a variety of reasons for this, but it is primarily because company leaders do not want to have to carry liability insurance for their drivers and do not want to be responsible for any negligence committed by any other drivers.   Company administrators to avoid paying workers' compensation or having to spend money on workers' compensation insurance.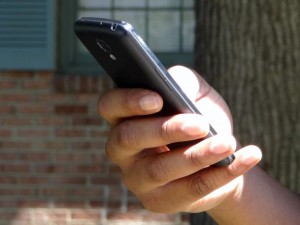 When we hear the term ridesharing, we often think of Uber or Lyft. These companies allow a rider to go on his or her smartphone and request a ride.  The driver will show up in a car that is self-owned and does not have any logos or paint scheme related to the ride sharing company.  Originally, Lyft drivers would have a large pink mustache affixed to the front of their car, but the company seems to be getting away from that. 
However, SuperShuttle is also a ridesharing company, as it turns out – one that was around much longer than Uber and Lyft.  The company has drivers who must purchase their own fifteen passenger van and have it painted blue.  The drivers must also put the company's name and phone number in yellow lettering and have a vehicle number placed on the various parts of the van as well.
In order to be a driver, after buying the van, the driver must pay the company $40,000 over the course of 10 years.  The drivers must also pay $250 a week in licensing to the company and must give the company 25 percent of their earnings as part of what the company is calling a franchise agreement.  The company wants these drivers to be considered independent contractors and not employees.  This is similar to how UPS wanted their drivers to be called independent contractors, even though they are forced to wear company uniforms and drive delivery vehicles they are required to lease from the company.  In some states, there has already been a series of legal decisions that has said these workers are employees and not independent contractors.
There is a big difference between employees and independent contractors.  In an employment situation, the employee works for one employer and must follow a series of rules and policies created by that employer.  If the employee loses his or her job, he or she is out of work, not just out of a single job when he or she has many others. An employee is also generally entitled to overtime pay, benefits, and access to health insurance.
A contractor, on the other hand, is not entitled to any of these employment benefits, because the contractor is not an employee.  For actual contractors, this makes sense.  If you hire someone to paint your home, that person is clearly not your employee.   Despite the clear definition of employment, employment misclassification in Orange County is something that happens on a regular basis; however, there is often a great deal a disgruntled employee can do to correct the situation with the help of an experienced employment attorney.
Contact the employment attorneys at Nassiri Law Group, practicing in Orange County, Riverside and Los Angeles. Call 949.375.4734.
Additional Resources:
SuperShuttle sues California to classify workers as contractors instead of employees, May 21, 2016, Los Angeles Times, By Natalie Kitroeff
More Blog Entries:
Workers' Compensation and Employee Misclassification Issues, Jan. 19, 2016, Orange County Farm Worker Rights Lawyer