The U.S. Equal Employment Opportunity Commission (EEOC) has just released detailed breakdowns of the top employment discrimination claims of fiscal year 2019, which ended in September.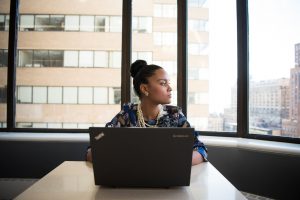 In total, there were nearly 72,700 claims of workplace discrimination filed with the federal agency. That's down slightly from the nearly 76,500 claims filed with the agency in FY 2018 and more than 84,000 filed in FY 2017.
The top claims were as follows:
Retaliation
Racial Discrimination
These were followed by claims of discrimination on the basis of national origin, color, religion, equal pay and genetic information.
In approximately 70 percent of those cases, the EEOC did not find reasonable cause to take action. However, as our Los Angeles employment discrimination attorneys can explain, that doesn't mean those cases were lost. Instead, the EEOC decided not to pursue them, which meant the persons making those claims were given the right to sue. We don't know how many of them did so or how many went on to win. It's likely a fair number of workplace discrimination lawsuits filed in 2019 are still pending.
Just through the 30 percent of lawsuits the EEOC did take on, employers paid nearly $350 million in monetary settlements. Of that, about 59 percent were paid to settle claims of retaliation.
Sexual harassment cases (a type of gender discrimination) accounted for about 10 percent of all claims, which is down slightly from the previous year, but total monetary settlements for sexual harassment cases increased – from $57 million to more than $68 million. Eighty-three percent of sexual harassment cases were filed by women.
What is Retaliation? 
Retaliation is the No. 1 allegation made in workplace discrimination cases, and this is likely because it is made in addition to most others. That's because speaking up about an employer's wrongdoing generally doesn't endear one to the employer. That doesn't make retaliation Ok. It is, in fact, illegal.
California's Department of Industrial Relations lists a host of laws enforced by the Labor Commission that prohibit discrimination and retaliation against both employees and job applicants. Retaliation is any form of negative employment action for engaging in protected activities, such as:
Reporting illegal conduct
Refusing to engage in illegal conduct
Reporting fraud
Filing a wage claim with the California Labor Commissioner
Filing a discrimination lawsuit
Complaining of workplace harassment or discrimination
Assisting another employee in filing a lawsuit/complaint of illegal activity in the workplace
There are federal laws that protect workers from retaliation as well.
Sometimes, retaliation is fairly easy to prove. An example might be termination immediately after filing a complaint of sexual harassment – despite a stellar work record. Other times, however, it's not so obvious. If you aren't certain whether you have been the victim of illegal workplace retaliation, an experienced Los Angeles employment attorney can help.
Examples of adverse employment action that could categorized as retaliation:
Unfair disciplinary action
Negative reviews of performance
Sudden micromanagement
Denied promotions
Denied ongoing training
Denied raises
Heavier workloads
Firing
If you think you may have been targeted by retaliation, you do have means of legal recourse. Our employment lawyers can help.
Contact the employment attorneys at Nassiri Law Group, practicing in Orange County, Riverside and Los Angeles. Call 949-375-4734.
Additional Resources:
Top Workplace Discrimination Claims, Jan. 28, 2020, Insurance Journal