For many Americans who struggle to get enough hours at their jobs, the chance to work overtime is welcomed.  The reason for this is that being paid time and a half for any hours over 40 in a given week means a bigger paycheck.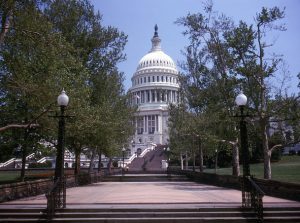 However, there are those who are not looking to work overtime, because that takes away time from their families and may interfere with their ability to work second or even third jobs, as this is an unfortunate reality for many workers these days, because a single job will not pay enough to let a person take care of themselves and their families.
For these people, the fact that they will be earning overtime pay helps to ease that burden and makes it more palatable.  However, according to a recent report from CNN, the U.S. House has just passed a bill that would allow employers to not pay overtime. 
Instead, an employer could provide employees with comp time to be used as extra vacation days.  This will obviously save the employers a lot of money, and that will be at the expense of the hard-working employers.
To make matters worse, the employer will still have a say when the comp time or comp days can be used.  This means that they would be able force workers to work overtime without being paid overtime, and in exchange, they would get comp days that can be used at some later time when the employer decides to allow.  In other words, they could not pay the employees overtime and then defer the compensation to a later date at the expense of the employees.
This bill passed the House with no votes from Democrats.  The GOP has tried in the past several times to do away with overtime, but they have not yet been successful.  This bill will still need to be passed in the Senate and signed into law by the president for it to become effective.  As far as the Senate goes, it is not expected that even a single Democrat will support the bill.  However, President Donald J. Trump has said he is in support of this bill.
The GOP is arguing that this will help workers, because it will give them more control over their time.  Meanwhile, Senator Elizabeth Warren of Massachusetts, who has long been a strong supporter of workers' rights, has called this bill a "disgrace."
As our Orange County employment lawyers can explain, unless and until this bill is signed into law, employers are still required to pay overtime.  Unfortunately, some employers try to sidestep mandated overtime requirements through a variety of methods.  This includes improperly classifying their employees as independent contractors.  Contractors are not owed overtime, as they are not employees, but employee misclassification is a serious problem.  Another way employers try to avoid overtime is by improperly saying that employees are seasonal hires rather than statutory employees.  This may also be a violation of California labor laws, depending on the facts of the situation.
Contact the employment attorneys at Nassiri Law Group, practicing in Orange County, Riverside and Los Angeles. Call 949.375.4734.
Additional Resources:
Fountain Valley Hospital Workers Picket for Better Working Conditions, April 26, 2017, By Gabriel San Roman, OC Weekly
More Blog Entries:
EEOC Updates Guidelines on National Origin Discrimination, Jan. 31, 2017, Orange County Disability Employment Lawyer Blog