Although the United States may be further along in some aspects of employee rights, the United States does not protect its temporary workers as well as some other countries.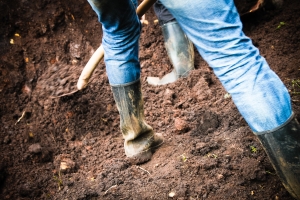 Our employment lawyers in Orange County know the United States doesn't have the most beneficial employment laws for temporary employees and believe they deserve better treatment.
In a recent article from propublica.org the story of a temporary worker was recounted along with how the same worker may have fared in other countries. The results may surprise you.
The worker, a 30 year old male has been a temporary employee for six years. His job unloading shipping containers is not glamorous but it pays his bills.
He works 40 hours a week for one of the largest freight distribution companies in the United States. He moves goods that will be placed on the shelves at some of the largest retailers in the country.
One day in 2012 after working as a "temporary employee" for about 5 years, he was called into the break room to fill out paperwork but it wasn't to hire him on as a full-time employee. Instead it was simply to transfer his temporary contract to a new temp agency – he had outlasted the temp agency that hired him.
If this temporary worker was employed by a company in South Korea he could have only worked as a temp for 2 years, at which point the company would be required to hire him on as a regular employee.
If this worker was employed in Germany he would have been guaranteed the same working conditions and wages as employees hired by the company directly. If he had worked for a temp agency in Chile the agency could be shut down if it put him in harm's way or did not pay his wages.
Unfortunately for this temporary worker, he works in the United States, which has some of the worst employment protections and laws for temporary workers among nations in the developed world – according to the Organization for Economic Cooperation and Development (OECD).
OECD compiles research regarding about 34 of the industrialized nations in the world. Since the 2007-2009 recession employers have hired more temp workers than ever before, in fact it is one of the most rapidly expanding segments of the United States labor force.
There are examples of temp workers remaining in temporary status for as long as a 11 years without getting hired on full time.
Many temps are assigned to do the jobs that no one else wants to do within the company, often the most dangerous jobs go to temp workers. Data has shown that in many states a temporary worker is three times as likely to suffer an amputation on the job.
Some of the United States' largest companies rely on immigrant workers who are employed by temp agencies that never end up paying them.
Many countries around the globe have been through a reformation when it comes to temp workers, restricting the hiring of temporary workers for dangerous jobs, mandating equal work and equal pay, and even restricting the length a temp assignment may last.
Employee advocates cite the lack of these protections as shameful and encourage legislators to take action to remedy the inequality between the temp and full-time workers.
Costa Mesa employment lawsuits can be filed with assistance from the Nassiri Law Group, practicing in Los Angeles, Riverside, and Orange County. Call 949.375.4734.
Additional Resources:
The New Lawsuit Ecosystem, Trends, Targets and Players, October 2013, Institute for Legal Reform
More Blog Entries:
Infertility is Ground for a Disability Claim Under the ADA, February 3, 2014, Los Angeles Employment Lawyer Blog
Advocates Believe Gender Discrimination Laws Need to be Reformed, February 1, 2014, Los Angeles Employment Lawyer Blog