Age discrimination at work has become more and more prevalent as the economy has struggled in recent years and as a significant percentage of the work force nears retirement age.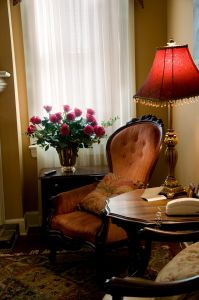 A California age discrimination lawsuit requires an experienced attorney with knowledge of both federal and state laws.
Age discrimination cases have not gotten any easier to win. In fact, the Supreme Court increased the legal requirements for workers who want to win age discrimination cases in 2009.
Even though an age discrimination case can be a battle, there are certain things all employees should be aware of to assist with building a successful case.
All older employees should be familiar with the Age Discrimination in Employment Act (ADEA). ADEA is the first line of defense against age discrimination. The basics of the act state that an employer cannot refuse to hire, fire, or treat an employee differently than other workers due to age. There are many examples, and ways an employer could discriminate on the basis of age but a few examples include:
• An employer did not hire you because they wanted someone who looked younger to do the job.
• You were fired and your manager has made related comments to you.
• Your company laid off a lot of older individual while keeping younger employees with less on-the-job experience and seniority .
• Instead of giving you a promotion your company hired a younger worker from outside the company and your supervisor said the company needs new blood.
• You were terminated because your boss wanted to keep the younger employees who earn less money.
ADEA is a federal statute that protections all job applicants and employees who are 40 or older. In order for ADEA to apply the organization must have 20 or more employees. This includes local and state governments, employment agencies, unions, and federal employers. If you do think you've been the victim of age discrimination in the workplace you will need to take a variety of steps to make a claim. Usually you will need to file a charge the Equal Employment Opportunity Commission within about 6 months (180 days) from the date of the discrimination.
After your charge is filed, the EEOC will investigate the charge and decide whether there is a preliminary case for age discrimination. Regardless of how you decide to proceed and what the EEOC says after its investigation it is recommended that you have an experienced employment attorney to help you throughout the process.
Costa Mesa employment lawsuits can be filed with assistance from the Nassiri Law Group, practicing in Los Angeles, Riverside, and Orange County. Call 949.375.4734.
More Blog Entries:
Fears of Raising Minimum Wage are Unfounded, February 24, 2014, Los Angeles Employment Lawyer Blog
California Man Files Disability and Age Discrimination Suit, January 5, 2014, Los Angeles Employment Lawyer Blog