A federal judge in California has refused to accept a proposed $100 million settlement in a class action lawsuit against ride-sharing service Uber, which is accused of misclassifying its drivers as independent contractors when they are, in fact, employees.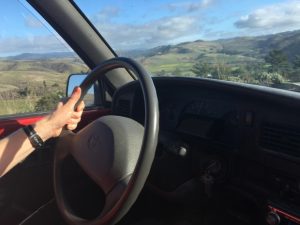 The U.S. District judge in his order stated that the settlement was just 10 percent of what the drivers' lawyers estimate the company would have to pay in legal fees. Plus, it only accounted $1 million for state penalties that could easily pile up to more than $1 billion. In light of these facts, the judge wrote, the settlement proposal was not fair to the workers, and neither was it reasonable or adequate.
It's unclear what this and other cases are going to mean for the future of the company. The company's fast-paced growth and low prices are contingent on the fact that it doesn't have to pay its drivers fuel reimbursements or offer health insurance. But the company's profitability is not the concern of the courts. The issue is whether more than 385,000 workers in California and Massachusetts (the parties to the lawsuit) were cheated out of these employee benefits by being wrongly classified. They argue the company had enough control over their day-to-day activities to be deemed employees – not independent contractors. 
Our Orange County worker misclassification attorneys know that there are very specific criteria that must be met in order for workers to be considered "independent contractors." The Internal Revenue Service considers workers to be independent contractors rather than employees if:
The company controls or has rights to control what the worker does and how the worker does his or her job.
Business aspects of the worker's job (i.e., how the worker is paid, whether expenses are reimbursed, what tools or supplies are provided, etc.) are decided by the payer.
There is a written contract or employee-type benefits, such as vacation pay, pension plans or insurance.
The work being performed is a central aspect of the business.
The proposed settlement would have allowed the workers to remain as independent contractors – with Uber agreeing to change its policies in order to diminish its control – and it would have allowed for a collective payout of between $84 million and $100 million (depending on whether the company went public). That offer, according to an Uber spokesman, was given the green light by the plaintiffs and was considered fair and reasonable by both sides, so the judge's ruling came as something of a surprise. The spokesman now says Uber is "weighing its options," though he did not elaborate.
An attorney for the drivers expressed some disappointment too, but hoped that a revised settlement could quell the court's concerns.
One of Uber's competitors, Lyft, was facing down a similar lawsuit and, after a $12.5 million settlement offer was rejected, obtained approval for a $27 million settlement – a 116 percent increase.
If Uber has to concede that drivers are in fact employees, it will not only mean the company will have to treat workers like employees (and pay all the accompanying benefits), it's probably going to mean significant penalties.
On the other hand, if Uber prevails, most of the drivers would be forced to have their claims settled in arbitration, which is a form of private mediation in the firm's service agreement. Attorneys for the drivers say they are prepared to fight cases individually if necessary.
Contact the employment attorneys at Nassiri Law Group, practicing in Orange County, Riverside and Los Angeles. Call 949.375.4734.
Additional Resources:
Judge: $100 million not enough to settle Uber employment lawsuit, Aug. 19, 2016, By Andrea Peterson, The Washington Post
More Blog Entries:
New Berkeley Wage Theft Ordinance Promising for Construction Workers, Aug. 28, 2016, Orange County Worker Misclassification Attorney Blog