A class action lawsuit filed in California's Northern District Court asserts the drivers who work for Uber are wrongly classified as independent contractors when in fact they should be employees.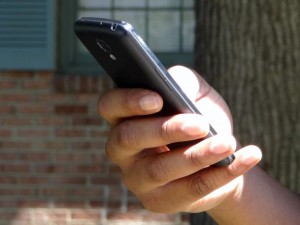 The ride-sharing service, one of several to crop up in recent years, shot back with a motion asserting the workers are independent contractors, as they have little or nothing in common with one another, aside from having downloaded the company's digital application at some point in the last six years.
In California, there are approximately 160,000 Uber drivers, and many hundreds of thousands more across the country. Drivers do download an app, which is then accessed by customers who need transportation. In this multi-billion dollar on-demand economy, there are numerous pending cases that question the classification of workers.
Many companies, like this one, have been able to grow significantly very quickly because of the fact workers are classified as independent, rather than employees. That frees the firms from numerous expensive obligations, such as workers' compensation, payroll taxes and other expenses that would normally define an employer/employee relationship.
This company, like many others with similar models, also does not pay for things like car maintenance and gas. That's one of the aspects for which workers in the class action employment lawsuit are fighting.
Uber, meanwhile, has pointed out that if this litigation is successful, it would be forced to restructure its whole business model. It would also have a similar effect on other companies, including Lyft, Sidecar, Homejoy and Postmate. The motion filed by Uber contained declarations from hundreds of its current drivers who say they do not agree with plaintiffs, and do not wish for anything to change, as they appreciate the flexibility the current business model affords. If they were classified as employees, they say, they would have to drive on fixed shifts, they would earn a standard hourly wage and they wouldn't be allowed to work for other ridesharing applications. Their flexibility, they say, would be lost.
However, those arguing for plaintiffs say companies like these are circumventing labor laws. Rather than identifying themselves for what they are – which are basically taxi services arranged through technology – the companies assert they are "technology platforms."
Further, plaintiffs say drivers would not necessarily lose that flexibility unless employers chose to force drivers not to work for competitors per internal policy. A common law employment principle called "duty of loyalty" gives firms the right to pursue litigation against workers who also lend their services to competitors. In other words, the company has the power to waive that right if they chose, and prosecutors aren't likely to act on independent prosecutions of worker disloyalty if the companies for whom they work don't press the issue.
In arguing for the independent contractor status, Uber points out drivers don't work set shifts. They work when they want and where they want and are paid for each ride they offer, rather than a flat hourly rate. Although the company does have guidelines for how these drivers should dress or act, these are "suggestions," and some workers follow them while others don't. What the company is trying to establish is that it lacks control of workers' day-to-day activities – a key point for establishing employment versus an independent contract.
In a case that recently went before the California Labor Commission, a commissioner determined in the case of a single driver, he was in fact an employee because the company was involved in every aspect of the operation. But again, that only extends to one worker. A class action case could affect hundreds of thousands.
Contact the employment attorneys at Nassiri Law Group, practicing in Orange County, Riverside and Los Angeles. Call 949.375.4734.
Additional Resources:
Uber Challenges Class Action Lawsuit in New Motion, July 9, 2015, By Katy Steinmetz, TIME Magazine
More Blog Entries:
Rock v. Levinski – First Amendment Rights of Employees, July 28, 2015, Orange County Wage and Hour Lawyer Blog