For far too many car wash workers, the wages are washed out. Minimum wage in California is $11, set to increase to $12 on Jan. 1, 2019. In Los Angeles, where it's well-known the cost-of-living is much higher, any employer with 26 employees or more must pay at least $13.25 hourly. Smaller employers in L.A. can get by paying $12 hourly.However, Los Angeles wage theft attorneys know throughout California and across the U.S., car wash owners aren't coming clean with their workers.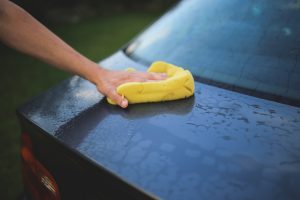 One of the most recent cases of car wash wage theft took place right here in L.A., where The Drive reports employees at two Los Angeles car washes have won more than $1.6 million in back pay restitution, civil penalties and covered litigation costs/attorney's fees. Additionally, the company's owner will be subject to an injunction for four years, during which compliance with all California wage and hour labor laws and regulations must be assured.
The car washes, according to claims filed by the Los Angeles attorney's office, are that the car wash operations short-changed an estimated 60 workers since 2014. Employee work hours were vastly under-reported. In some instances noted by attorneys, the company was compensating workers $45 for working a full 10-hour shift. The U.S. government currently has minimum wage is currently at $7.25. It's higher in California (and also Los Angeles) because it's very expensive to live/work/commute in this region. These car wash employees were being paid one-third the minimum wage they should have been earning for their hard work.
The workers are entitled to somewhere between $17,000 to $40,000 in back pay each, depending on how long they worked with the company and whether they were full- or part-time.
Of course, Los Angeles wage theft attorneys know this kind of problem occurs in a broad range of industries, though it can take different forms. For some, it's misclassying workers to dodge benefits like workers' compensation. For others, it's cutting corner and refusing to allow workers adequate breaks. Others mandate overtime and then either refuse to pay the overtime rate or sometimes any additional pay at all.
Car wash companies though especially have come under fire for wage-and-hour violations in recent years – particularly failure to pay workers the minimum wage. Many companies are simply paying workers a flat rate for the day, regardless of how many hours they work or cars they wash – a practice that is flat-out illegal.
The Orange County Sentinel reported this summer about a Southern California car wash kingpin accused of cheating more than 800 workers at 12 facilities in Los Angeles, Orange County, San Bernardino and Ventura Counties – and then trying to wipe the record clean by destroying evidence. Federal authorities with the U.S. Department of Labor pursued a federal case against him. In July, a federal judge approved a $4.2 million settlement – nearly $4 million of that going toward back wages and damages to the underpaid workers, the majority of whom spoke only Spanish and did not know their rights under California or U.S. labor laws. Investigators say the workers were told they had to work off-the-clock at the start of every shift. Then if business got slow, employees were told to clock out but remain on site if business picked up. Workers were constantly working or being made to stay at work with no pay.
If your California employer is making similar demands, it's time to talk to an experienced Los Angeles employment attorney to discuss your legal rights under the law.
Contact the employment attorneys at Nassiri Law Group, practicing in Orange County, Riverside and Los Angeles. Call 949.375.4734.
Additional Resources:
Southern California car wash mogul to pay $4.2 million for cheating 800 workers, July 19, 2018, By Margot Roosevelt, Orange County Register
More Blog Entries:
California Wage Theft Attorney: Call-In Shift Counts as "Reporting to Work", Nov. 21, 2018, Los Angeles Wage Theft Attorney Blog