In California and nationwide, workers who are already subjected to low wages must also be wary of wage theft, arising from failure to pay overtime and other labor law violations. In the most recent case involving wage theft, hundreds of thousands of warehouse workers stand to collect $21 million in a settlement with a national trucking company. Complaints from these workers are many and varied. Some worked overtime without receiving time and a half. Others worked 60 or 90 days straight without a day off. This case is one of many brought in California and nationwide that illustrate the widespread instances of wage theft in America.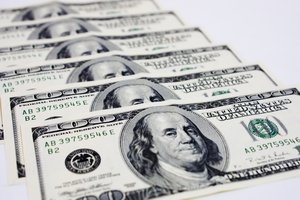 Wage theft may occur in various forms including failure to pay overtime, denial of breaks, and failure to comply with state and federal wage laws. Unfortunately, low wage and immigrant workers are often the targets of these abuses. Fear of losing their jobs or getting deported also make it less likely that the abuses are reported. Our Orange County employment law attorneys are dedicated to protecting the rights of workers throughout Southern California. We understand the significant stress and losses faced by those who have suffered from wage theft. Our attorneys will take the time to review your case, identify the proper course of action, and fight aggressively to recover the compensation that you are due.
According to a recent report in the New York Times, state and federal officials have found that an increasing number of companies are violating wage laws than before. The agencies have had to pursue additional enforcement actions and found that many companies choose to flout wage laws simply because they are motivated by beating out their competitors for higher profits. Authorities say that wage theft is on the rise because of changes in the national business structure, including an increased dependence on subcontractors, temp agencies, freelancers and other classifications that allow employers to cut costs and wage payments.
In a recent FedEx case, a federal appeals court found that the company committed wage theft by misclassifying its employees as independent contractors. In this case, the employees were forced to work more than 10 hours a day, even though the company did not pay overtime, a compensation that would have been necessary if the employees were properly classified. In another California case, a janitorial company that sent workers to clean supermarkets is being forced to pay $332,675 for unpaid wages. After the state labor commissioner investigated the case, the agency found that the company forced employees to sign blank time sheets which were then falsely filled in by the employer.
According to federal reports, there was nearly $1 billion in illegally unpaid wages since 2010. Many of the victims of wage theft are immigrants and undocumented workers, though various forms of wage theft can impact workers, ranging from minimum wage jobs to tech industry contractors. Many business advocates see the target of wage theft litigation as a pressure to raise wages. For worker advocates, the reality is that there are so many violations because companies have been able to get away with it for so long. California labor authorities have found that there is more wage theft now than at any time in history. It is impacting the lives of minimum wage workers and middle class workers in every industry and sector. Individuals who have suffered wage theft should consult with an experienced advocate who can review their case and recover just compensation.
Employment lawsuits can be filed with assistance from the Nassiri Law Group, practicing in Los Angeles, Riverside, and Orange County. Call 949.375.4734.
More Blog Entries:
California Employment Law: New new Donor Protection Act, December 7, 2013 Orange County Employment Lawyer Blog
California's Top Employment Law Mistakes, Oct. 26, 2013, Orange County Employment Lawyer Blog