A federal agency that represents workers filed a complaint in January, accusing Wal-Mart of retaliating against protesting employees.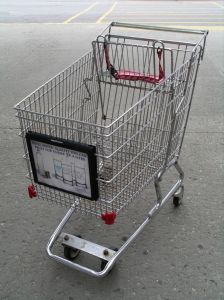 Our Los Angeles employment lawyers know that large employers sometimes feel they are above the law. Some may ignore it completely.
The National Labor Relations Board, an agency that polices employers across the country, says Wal-Mart violated the rights of more than 60 of its employees who were protesting working conditions in 14 different states, including California.
The NLRB issued findings in November that said Wal-Mart took unlawful actions against employees engaged in the Black Friday strikes of 2012. The rallies took place in about 100 cities, and the retailer fired workers, allegedly in retaliation for their participation.
The NRLB first attempted to negotiate a settlement between the employees and the company. However, those negotiations fell through, which led to the complaint. Sixty Wal-Mart supervisors were named in it, including a total of 19 from California.
The complaint alleges Wal-Mart warned employees in two news broadcasts that they could be disciplined for striking. Similar statements were made directly to workers in stores in Texas and California.
According to the NLRB, employees in California, Texas and 11 other states were disciplined, intimidated or even terminated for taking part in the rallies. Additionally, the agency stated that Wal-Mart preemptively spied on and punished employees in California and three other states before the strikes occurred.
The complaint was filed Jan. 15 and Wal-Mart has until Jan. 28 to respond. An administrative law judge will hear he case at a later date.
A spokeswoman for the retailer, stated her belief that Wal-Mart acted responsibly and, most importantly, lawfully." She said Wal-Mart executives look forward to presenting their case. The spokeswoman claimed the 19 employees were terminated for missing work and not for their membership in a group or for striking.
The NLRB does not have much power to penalize Wal-Mart for its actions. At most, the company can be forced to give workers back pay, rehire the workers who were fired and rescind disciplinary actions.
The agency cannot impose fines or force Wal-Mart to reform. Legal analysts that the the NLRB  lacks any real muscle to do anything. A lawsuit, however, may prove the most effective means of grabbing the company's attention.
California was the scene of several Wal-Mart strikes throughout the fall of 2012. Workers staged a strike during October outside the store in Pico Rivera. It is believed to have been the first  of these strikes carried out across the country. Employees there complained about constant retaliation for speaking up against harsh labor conditions, among other problems.
With some exceptions, it is illegal under federal labor law for companies to discipline non-union workers who go on strike in an effort to better their working conditions. Wal-Mart's American workforce is entirely non-union, and the company has fought bitterly to keep it that way. Observers say the NLRB's complaint is a sign it may be ready to put more support behind non-union workers.
Costa Mesa employment lawsuits can be filed with assistance from the Nassiri Law Group, practicing in Los Angeles, Riverside, and Orange County. Call 949.375.4734.
More Blogs:
California Worker Wins Wrongful Termination Lawsuit, January 1, 2014, Los Angeles Employment Lawyer Blog
LGBT Workplace Discrimination Statistics, December 30, 2013, Los Angeles Employment Lawyer Blog