Gender discrimination lawsuits are piling up once more against retail giant Wal-Mart, with nearly 100 unfair wage and hour claims filed in Florida and more expected in both California and Ohio later this year. Orange County gender discrimination lawyers are quite familiar with a long history of allegations against Wal-Mart by female workers alleging they were discrimination against for years – in some cases decades.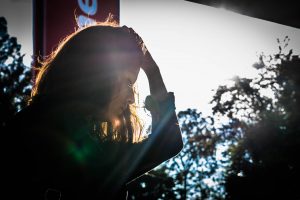 Perhaps most notable was the 2011 case of Wal-Mart v. Dukes, in which late U.S. Supreme Court Justice Antonin Scalia, writing for the 5-4 majority, reversed the certification of a national class of female employees of Wal-Mart, finding it inconsistent with Federal Rule of Civil Procedure 23(a), which requires those seeking class certification to prove the the whole class of plaintiffs has either common questions of law or fact. Despite basically being too expansive, Justice Ruth Bader Ginsburg's dissent described the company's corporate culture as being "suffused" with gender bias.
Since then, the namesake plaintiff of the Dukes case has died. But many of the women who were originally part of that class she filed originally in 2001 are now in this action. When Dukes case was dismissed, the remaining claims were left under the consideration of the Equal Employment Opportunity Commission. Late last year, the EEOC granted them permission to sue for gender discrimination, citing violations of Title VII of the Civil Rights Act of 1964. That federal law prohibits employers from discriminating against workers on the basis of (among other things) their gender. Disparate treatment in the workplace resulting in systemic adverse treatment of a protected class is considered grounds for a Title VII claim.
Gender Discrimination Allegations Against Wal-Mart
Our Orange County gender discrimination attorneys looked through the litany of complaints alleged, and some of the more common (asserted many times here, but also in many gender discrimination lawsuits):
Female employees consistently passed over for job promotions, positions instead given often to younger men with less experience.
Female employees discouraged/turned away from the manager training program, in one case with a supervisor explaining claimant was "just not cut out for it" – because she had children. Men with children had no apparent issues being promoted.
Female employees not told about management training/open positions they would only later find out male colleagues had completed.
Female employees paid less than male workers for the same work. District managers controlled the rates of hourly pay (which is what most female workers received), and thus, plaintiffs say, had unequivocal data going back years showing that less qualified men were systematically being paid much more than higher-qualified, more experienced women.
Workers warned not to compare paychecks with co-workers. This directive was given both verbally and even in their employee handbooks Orange County employment lawyers know this happens far more often than it should, considering it's illegal under the National Labor Relations Act.
In the years since the Dukes case, Vox reports Wal-Mart has taken several steps to close the gender gap, such as update internal systems for hiring and promotion. Still, plaintiff attorneys say that gender discrimination at the firm is deep-rooted and has never truly stopped.
Contact the employment attorneys at Nassiri Law Group, practicing in Orange County, Riverside and Los Angeles. Call 949.375.4734.
Additional Resources:
Wal-Mart v. Dukes, June 20, 2011, U.S. Supreme Court
More Blog Entries:
How Do I File an Employment Discrimination Lawsuit in California?, Feb. 17, 2019, Orange County Gender Discrimination Attorney Blog