Gender discrimination lawsuits are piling up once more against retail giant Wal-Mart, with nearly 100 unfair wage and hour claims filed in Florida and more expected in both California and Ohio later this year. Orange County gender discrimination lawyers are quite familiar with a long history of allegations against Wal-Mart by female workers alleging they were discrimination against for years – in some cases decades.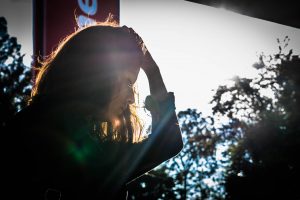 Perhaps most notable was the 2011 case of Wal-Mart v. Dukes, in which late U.S. Supreme Court Justice Antonin Scalia, writing for the 5-4 majority, reversed the certification of a national class of female employees of Wal-Mart, finding it inconsistent with Federal Rule of Civil Procedure 23(a), which requires those seeking class certification to prove the the whole class of plaintiffs has either common questions of law or fact. Despite basically being too expansive, Justice Ruth Bader Ginsburg's dissent described the company's corporate culture as being "suffused" with gender bias.
Since then, the namesake plaintiff of the Dukes case has died. But many of the women who were originally part of that class she filed originally in 2001 are now in this action. When Dukes case was dismissed, the remaining claims were left under the consideration of the Equal Employment Opportunity Commission. Late last year, the EEOC granted them permission to sue for gender discrimination, citing violations of Title VII of the Civil Rights Act of 1964. That federal law prohibits employers from discriminating against workers on the basis of (among other things) their gender. Disparate treatment in the workplace resulting in systemic adverse treatment of a protected class is considered grounds for a Title VII claim.