A recent study by the Center for Worklife Law at the University of California's Hastings Law School revealed that, after years being discriminated against for taking family leave to which they are entitled, workers are fighting back. Specifically, they are pursuing FMLA discrimination lawsuits (Family Medical Leave Act) at an increasing clip.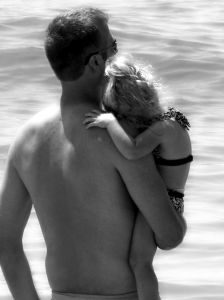 Many are new parents who face discrimination during pregnancy or right after having a new child. Others are caregivers who are taking on responsibilities of caring for a sick relative.
The other thing the report revealed? The aggregate win rate on FMLA discrimination lawsuits is about 67 percent of the cases that go to trial, which is about five times higher than other types of employment lawsuits. That assumes you are a good, diligent worker who has been the victim of what you believe to be discrimination. (Keep in mind too, cases may be settled to your advantage far in advance of trial.) 
The report refers to it as "Family Responsibilities Discrimination," and the researchers analyzed about 4,400 cases. What they learned with the most recent research:
Rose by 269 percent over the last decade. Between 1998 and 2012, these kind of cases rose 590 percent, while other types of employment discrimination lawsuits actually fell by 13 percent during that same time frame.
Eight percent of family responsibilities discrimination cases also involve some element of racial discrimination.
This type of FMLA discrimination is found in every industry and at every level within companies. They have been filed in every state, though workers are most likely to win in the Northeast and in the West (i.e., California).
Between 2006 and 2015, employees in family responsibilities discrimination cases took home more than half a billion dollars in verdicts and settlements, more than double the amount in the previous decade. That is probably a big underestimate because it does not include confidential settlements.
Cases involving eldercare have increased 650 percent, and further growth is expected on this front as the population continues to age.
Pregnancy accommodation cases as well have increased substantially – by 315 percent – particularly among women who want to keep working but require some degree of workplace accommodations.
Lactation discrimination cases too have spiked by 800 percent, mostly because employers denied workers a place to breastfeed or express milk or discriminated against her for doing so.
Men as caregiver cases have increased as well, with a quarter of all cases to the family responsibilities discrimination hotline at WorkLife Law coming from men.
Study authors say a couple of other issues that have continued to be problems since the last report:
"New supervisor syndrome." Workers report a host of problems arising when new supervisors take over.
"Second child syndrome." Workers may not have experienced any FMLA discrimination when they had their first child, but find that their employer reaction to their second – or subsequent – child is much different.
If you believe you have been discriminated against because you took advantage of FMLA or because you are tending to certain family responsibilities, you will need an attorney to help you sort through the complex maze of state and federal laws that extend protection to you.
Contact the employment attorneys at Nassiri Law Group, practicing in Orange County, Riverside and Los Angeles. Call 949.375.4734.
Additional Resources:
More Employees are Suing Over Family-Leave Discrimination. Here's What You Need to Know, June 14, 2016, By Tom Spiggle, The Huffington Post
More Blog Entries:
Famous Los Angeles Bakery Required to Pay $15.3 Million for Labor Violations, June 6, 2016, Orange County FMLA Lawyer Blog