In Pico Rivera, a working-class, Latino suburb of Los Angeles, Wal-Mart is the second-largest employer for the region. More than 500 families rely on the big box chain for their income and the company accounts for 10 percent of the city's tax revenue. There are also a number of workers fighting for better working conditions, including a living wage, regular hours and the absence of pregnancy discrimination.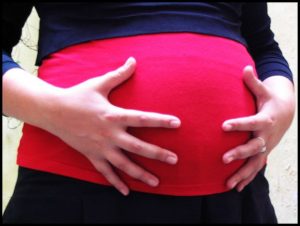 Here, as a recent UPI article explained, some have paid a hefty price for their activism, including being fired or laid off. They are relying on donations for food and clothing. Still, a number showed up at the shareholder's meeting this year, petition in hand requesting reinstatement from executives.
Although some are dismissive of Wal-Mart and its practices, we should consider that it is in fact the biggest company and the largest private employer in the world. In the U.S., it employs 1.4 million people and it operates in 27 other countries on five continents. The only other employers that are bigger than Wal-Mart: The U.S. Department of Defense and the Chinese Army.
So how can anyone go against the firm and succeed?
It's absolutely possible. You must first have an experienced employment lawyer. But the question is whether the company is actually capable of changing when it does lose a case.
Take for example the series of pregnancy discrimination lawsuits the firm has faced in recent years. Pregnancy discrimination, per the Equal Employment Opportunity Commission (EEOC), is when discrimination based on pregnancy occurs in any aspect of employment, including hiring, firing, pay, job assignments, promotions, layoffs, training and fringe benefits. In situations where a woman is temporarily unable to perform her job due to a medical condition that is related to the pregnancy or childbirth, the employer is supposed to treat her the same way it would any other temporarily disabled employee: i.e., providing light duty, alternative assignments, disability leave or unpaid leave.
Back in 2014, after a series of pregnancy discrimination lawsuits filed against Wal-Mart, the company changed its pregnancy disability policy. It promised to allow a "reasonable accommodation" for workers who were temporarily disabled due to pregnancy. Company leaders rated the policy "best in class."
Even today, the firm insists it meets or exceeds all state and federal laws. A number of pending pregnancy discrimination lawsuits say otherwise. According to Think Progress, the giant retailer continues to violate both the Americans with Disabilities Act as well as the Pregnancy Discrimination Act. Part of the problem is managers aren't adequately trained, so they don't know their obligations under federal law, and workers too are not informed about their rights.
One example highlighted was a worker in D.C. who worked as a customer service manager for about six months – never missing a single shift and receiving exemplary performance reviews – until she found out she was pregnant. She didn't tell her bosses right away, for fear they wouldn't take the news well. She intended to keep on working up until the end of her pregnancy. but then, she suffered complications. When she sought accommodations, she was told her doctor's notes for why she was out "didn't matter" and that no absence would be deemed excused because she was still technically in the probationary period. Then, just days before that probationary period was up, she was fired for missing too many shifts.
These kinds of cases, say the activists in Pico Rivera, are all too common.
If you have suffered pregnancy discrimination or some other employment discrimination working at Wal-Mart, we can help.
Contact the employment attorneys at Nassiri Law Group, practicing in Orange County, Riverside and Los Angeles. Call 949.375.4734.
Additional Resources:
Wal-Mart promised to stop punishing pregnant workers. So why did these pregnant workers get fired? May 25, 2016, By Bryce Covert, ThinkProgress.org
More Blog Entries:
Domestic Workers Fear End of Employee Bill of Rights, May 31, 2015, Orange County Pregnancy Discrimination Lawyer Blog