The City of Huntington Beach has paid $2.5 million total to settle claims of disability and age discrimination allegedly perpetrated in part by the city attorney. The payout comes after the city paid $1.5 million fighting the claims.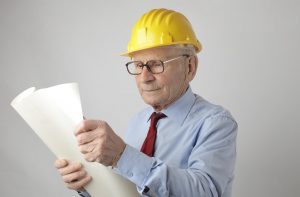 According to The Orange County Register, two former employees allege the city's former and current senior deputy city attorneys made numerous efforts to force them and other older workers out of their employment roles.
The case had been pending for two years, and council members, who had to approve the legal fees, insist the case has always been without merit, which is why they pushed the outside lawyers to prepare for trial rather than try to settle. Ultimately, though, they chose to settle with one claimant for $1 million and another for $1.5 million.
A new councilmember made a public agenda item of it recently, saying he's eager to learn more about the case, how the city ended up in this situation and whether policy changes might help local government avoid allegations of discrimination in the future. The current city attorney called such a move "highly unusual" and chastising the council member for potentially exposing the city to further liability. The agenda item was later removed when the councilperson noted the court records were public.
What those records show is that the city attorney allegedly found fault with the smallest of issues to use as a pretext for hiring younger workers while demoting them and cutting their pay. Older workers were reprimanded for taking sick days to treat conditions like cataracts. The two workers said they ultimately resigned due to work conditions they said were intolerable, toxic and hostile.
The city attorneys accused say there were never any mentions of age discrimination during the years they worked with plaintiffs.
As part of the settlement, the claimant who was still employed by the city agreed to resign, though he remains employed until exhausting all accrued leave from his $150,000-a-year salaried position.
What is Age Discrimination?
Age discrimination is when an employee or job applicant who is 40 or older receives less-than-favorable treatment because of their age. Age discrimination in employment is forbidden, both in California law and federal law. Common examples can include:
Refusing to hire older workers, even though they're just as or even more qualified, than other candidates.
Passing over current employees for promotions because of their age.
Terminating or forcing out workers once they reach a certain age.
Harassing or demeaning people in the workplace who are of a certain age.
To prove that one has been a victim of age discrimination, plaintiffs must show that:
Employer was covered by applicable age discrimination laws (smaller or religious employers may not be).
Employee/applicant was 40 or older.
Employee/job applicant was negatively impacted by an employment action taken because of the employee's age.
Independent contractors aren't covered by these anti-discrimination laws, but as our Los Angeles employment attorneys can explain, many workers are improperly classified as independent contractors when they are, in fact, employees. It's important to discuss the viability of your case with an experienced employment lawyer if you have questions.
Contact the employment attorneys at Nassiri Law Group, practicing in Orange County, Riverside and Los Angeles. Call 714-937-2020.
Additional Resources:
Huntington Beach pays $2.5 million in age discrimination case naming City Attorney Michael Gates, May 28, 2021, By Susan Christian Goulding, The Orange County Register