Every year, California businesses need to learn and adjust to new employment and labor laws and regulations. As the end of 2014 draws near, corporations and small-businesses alike will be shifting gears to implement new policies in accordance with California laws slated to go into effect in 2015. In addition to employers learning their new obligations, employees should consider their rights and take legal action in the event of a violation. Not surprisingly, the regulations cover a variety of issues including wage and hour law, discrimination, and leave of absences. The following is a brief summary of many of the laws that will take effect in 2015: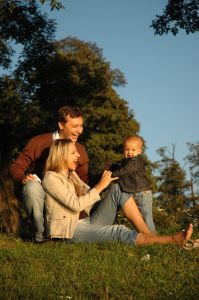 Expanded Coverage for Emergency Duty: Under current California law, employees are protected from discharge or discipline when they take time off to perform emergency volunteer service. The new law expands its definition from "emergency rescue personnel," to include all individuals who perform services for government agencies.
Expanded Definition of Protected Individuals: Under the Fair Employment and Housing Act (FEHA), new law will cover employees as well as unpaid interns and volunteers, employees receiving public assistance, and driver's licensed persons who are otherwise undocumented.
New Statute of Limitations in Minimum Wage Cases: Previously, California law required that a lawsuit seeking liquidated damages in a minimum wage violation case be filed within one year. The new law has amended the period to a three year statute of limitations.
Harassment Prevention Training: In 2015, employers with 50 or more employees must provide at least 2 hours of education and training related to sexual harassment to all supervisors once every two years. The mandatory training will also include a component related to the prevention of abusive conduct as it has been defined under California state law.
Staffing Company and Employer Joint Liability: Companies that use staffing companies will now be jointly liable for civil liability in the event of a wage and hour violation. This makes contracting businesses responsible for staffing agencies that fail to provide coverage or comply with labor laws. Businesses are liable regardless of whether they knew of violations.
Mandatory Paid Sick Leave: New requirements under The Healthy Workplaces, Healthy Families Act of 2014 (HWHFA), require employers to make changes to existing policies, payroll, notice requirements and record keeping. Under the new requirements, employers must issue a written notice every pay period regarding existing sick leave balances. A poster must also be displayed on every worksite to explain the new law.
Heat Breaks Clarification: California passed a bill in 2013 that included an amendment to include penalties for employers who failed to provide "heat recovery periods." The new law clarifies that these recovery periods count as hours worked and must be paid.
In addition to the many changes employers can expect to see in 2015, there is likely to be additional legislation passed to go into effect in 2016. Our Orange County employment law attorneys are abreast of these changes and can help individual employees or a class of employees bring necessary action in the event of a violation.
Employment lawsuits can be filed with assistance from the Nassiri Law Group, practicing in Los Angeles, Riverside, and Orange County. Call 949.375.4734.
More Blog Entries:
Age Discrimination in Tech Job Postings, July 6, 2014, Orange County Employment Lawyer Blog
California's Top Employment Law Mistakes, Oct. 26, 2013, Orange County Employment Lawyer Blog