Companies that are liable for one employment law violation are often liable for many. Failure to protect employee rights or illegal policies will often result in multiple lawsuits and class actions. In a recent sweep of litigation, Zillow has been sued for sexual harassment and age discrimination. In the most recent lawsuit, an employee filed a lawsuit alleging that employees engaged in illegal age discrimination. According to the complaint, the 41-year-old was targeted by a sales manager who asked if she was "too old to close." He also joked that she should "try to keep up."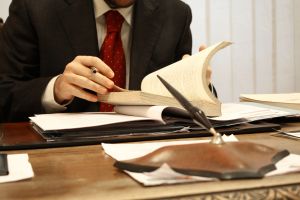 Office cultures that promote discrimination or unequal treatment can create a hostile work environment. For victims of discrimination, this can mean ongoing and repetitive abuses. In this case, the complaint alleges that the plaintiff was a victim of a "pervasive culture of retaliation and harassment." The lawsuit was filed by the same firm that represented other in employees in three other cases, including a sexual harassment case. Though the company has challenged the allegations, it also claims to be taking the case seriously and will initiate an internal investigation.
Many discrimination cases will also include allegations of retaliation, in the event that the employee suffered adverse employment action, including demotion, lost pay, or termination of employment. In the recent age discrimination case, the plaintiff has also filed a claim for wrongful termination. According to the complaint, the 41-year-old was fired after she took time off to recover from injuries she sustained in a car accident. Managers made her stand and perform regular sales calls duties, even though she requested to take breaks as a result of her injuries. After she took her complaints to the human resources department, she needed additional hospitalization to deal with the injuries that were exacerbated by ongoing work duties.
Zillow is a real estate company with over 1,200 employees and has countered allegations made by the plaintiff. According to an HR representative, the department did reach out to the plaintiff to make necessary accommodations. HR demanded a hospital note to clear her from work duties or suffer termination from her position. Statements from Zillow HR suggest that the plaintiff was fired when she did not provide necessary documentation. The plaintiff has a different account of the events, saying that she was never contacted by HR and that she notified her doctor of the request. According to HR she was fired for "job abandonment."
In the event of an employment law dispute, it is critical to have the facts and circumstances reviewed by an experienced attorney. Our Orange County employment law attorneys understand the complexities of every case and will work to protect the rights of our clients. We will take the time to understand your concerns, answer your legal questions, and develop an appropriate strategy to help you protect your employment, reputation, and recover a financial reward if possible. While many cases are resolved through settlement, we are also prepared to take any case to court.
Employment lawsuits can be filed with assistance from the Nassiri Law Group, practicing in Los Angeles, Riverside, and Orange County. Call 949.375.4734.
More Blog Entries:
California Employment Law: New new Donor Protection Act, December 7, 2013 Orange County Employment Lawyer Blog
California Worker Wins Wrongful Termination Lawsuit, January 1, 2014, Los Angeles Employment Lawyer Blog