Two large technology companies are facing down age discrimination lawsuits, according to recent news reports. One has been filed by the Equal Employment Opportunity Commission (EEOC) and the other personally by a California man.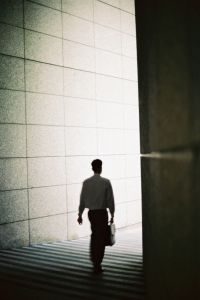 The EEOC case has been filed in a federal court in San Francisco against tech giant Google, while the other is against Hewlett Packard in San Diego.
Age Discrimination in Employment Act of 1967 (ADEA) protects people who are over the age of 40 from employment discrimination on the basis of age. The law protects both applicants for jobs and current employees. It covers a host of actions, including:
Hiring
Firing
Promotions
Benefits
Layoffs
Compensation
Job Assignments
Training
The ADEA applies to employers with 20 or more workers and also includes state and local governments.
As our employment attorneys in Orange County know, age discrimination lawsuits have steadily increased in recent years as the population has aged. It's estimated the over-65 cohort will more than double by 2050.
Google has a history of this kind of action. Just last year, a 64-year-old engineer sued the company for age discrimination, alleging the median age at the company was just 29 – far below the national average. Another lawsuit filed last year by a 60-year-old software engineer alleged he was turned down for the post, despite having extensive experience at IBM, General Dynamics and Compaq. In another lawsuit, a Google executive reported he was called, "an old fuddy duddy" whose ideas were "too old to matter." That case was later settled out-of-court.
In the most recent case, a 47-year-old systems engineer reports she was interviewed by not hired by the search engine behemoth, which ultimately hired a younger, less qualified individual for the job.
Google insists that its actions with regard to the 47-year-old engineer and the 60-year-old engineer were motivated by reasons that had nothing to do with the candidates' age. Both plaintiffs are seeking to obtain class action status.
In the lawsuit against Hewlett Packard, a 70-year-old business consultant was fired from the company in 2012, reportedly as part of the firm's "workforce reduction plan." At the time, he'd been with the company almost 16 years. He was one of nearly 2,100 workers laid off. Of those, 85 percent were over the age of 40. As noted before, this is a protected class of workers. The plaintiff in that case said the discrimination at the technology company is ongoing. The median age of workers at that company also is under 40.
Plaintiff reportedly applied for 25 open jobs at Hewlett Packard and was turned down for each of them. Younger candidates were chosen.
The company has denied allegations of age discrimination. The reductions in workforce were expected to save the company some $3.5 billion annually.
These two firms aren't the only ones in California called out for ageism. Facebook too has been accused of such practices, and has settled a number of age discrimination lawsuits in the last three years.
In fact, some companies have come under fire for recruiting "new grads" in their job advertisements. Although those ads didn't specifically say the companies were searching for candidates of a certain age, some employment authorities have questioned whether those ads may be illegal if the subtext discourages older workers from applying or being considered.
Contact the employment attorneys at Nassiri Law Group, practicing in Orange County, Riverside and Los Angeles. Call 949.375.4734.
Additional Resources:
Man claims age discrimination at Hewlett Packard, July 12, 2016, By Morgan Cook, San Diego Tribune
More Blog Entries:
Former Video Game Developer Files $3.1M Employment Lawsuit for Discrimination, Misclassification, Wrongful Termination, July 14, 2016, Orange County Age Discrimination Lawyer