It may be a brave new world when it comes to technology and communications, but some companies might be up to the same old tricks when it comes to age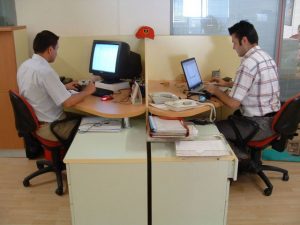 discrimination.
According to an investigation by ProPublica and The New York Times, dozens of top U.S. employers have been restricting the age group that can see recruitment ads posted on Facebook. These employers include business giants Verizon, Target, Goldman Sachs, Amazon, UPS, State Farm, and even Facebook.
These ads have spurred a class-action complaint recently filed in the United States District Court for the Northern District of California on behalf of the Communications Workers of America. Also included in the plaintiffs are all Facebook users 40 years of age and older, who might have lost job opportunities due to advertising restrictions based on age.
Facebook allows options to target specific demographics so advertisements can reach the most relevant audience possible. Filters include location, interests, sex, and age. Ads cost more the broader the audience and the more people they reach, so it benefits an advertiser to find a very specific niche.
This is fantastic for a retailer selling men's tennis shoes or a community promoting a local seniors' retreat. But it might spell big trouble for employers who use these restrictions to limit the age of the audience that can see job ads posted on the platform. Continue reading