The CEO of international retailer American Apparel has long been the subject of controversy. While he has been a champion of U.S. manufacturing to support immigrant works, he has also been the target of at least nine sexual harassment lawsuits. Allegations range from pressuring models into sexual activities to walking around his Los Angeles office in his underwear. Finally the board of American Apparel made the decision to force out the 45-year-old entrepreneur.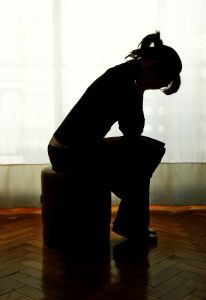 In a unanimous decision, the board fired the CEO after an ongoing investigation into his sexual misconduct. Our Los Angeles employment law attorneys are dedicated to protect the rights of employees who have suffered from sexual harassment in the workplace. While you may have been tolerant, put up with inappropriate behavior or advances, or even engaged in sexual activity with a superior, remember that you do have rights. Sexual harassment is a pervasive issue in businesses ranging from family operations to large corporations. Our attorneys are dedicated to protecting employees and in raising awareness to prevent sexual harassment.
According to Business Week, American Apparel shares are down to 68 cents, a record low compared to the $27 shares in 2007. Prior to termination, the CEO had $800,000 as a base salary and owned 27% of shares in the company. Analysis claim that the decision to terminate the CEO was in part because of the legal complications and liabilities as well as a failure to move the company forward in a new direction. While a board may put up with sexual harassment in the event of an upturn, a board is less likely to tolerate misconduct when the company is plummeting in value.
Since the company went public in 2007, multiple sexual harassment lawsuits have been waged against the CEO. One former employee filed a lawsuit in California Superior Court alleging that the CEO sexually assaulted her in his home during what was supposed to be a hiring interview. The CEO allegedly made aggressive advances and when the plaintiff tried to leave, he apologized and convinced her to stay. He then led her to his bedroom and forced her to perform various sexual acts and became violent when she tried to resist.
Another lawsuit involves three other employees who were plaintiffs in a separate case alleging that they were required to sign arbitration agreements that would prevent the employees from disclosing any unlawful or illegal misconduct. According to the lawsuit, the arbitration forum would have prevented women from reporting any activities committed by the company or the executives by forcing them into a one-sided arbitration forum.
Sexual harassment claims may range from inappropriate comments, gestures, e-mails, or advances that result in a hostile work environment. Quid pro quo sexual harassment cases will arise when a manager or superior threatens an adverse job consequence or makes offers for promotion or a pay increase in exchange for any form of sexual activity. If you believe that you are a victim of sexual harassment, it is important to protect your rights. An experienced advocate can review the facts of your case and help you take appropriate steps to protect your rights through settlement or other legal action.
Employment lawsuits can be filed with assistance from the Nassiri Law Group, practicing in Los Angeles, Riverside, and Orange County. Call 949.375.4734.
More Blog Entries:
LGBT Workplace Discrimination Statistics, December 30, 2013, Los Angeles Employment Lawyer Blog
California Worker Wins Wrongful Termination Lawsuit, January 1, 2014, Los Angeles Employment Lawyer Blog