Some workplaces are more conducive to sexual harassment. Bars, restaurants, and other high turnaround environments teeming with young and vulnerable workers are ripe for abuse. Issues of sexual harassment can also be complicated by a culture of highly sexualized interactions in many restaurant environments. In a recent Hollywood case, a former Real Housewives star, Lisa Vanderpump was ordered to pay $100,000 in a sexual harassment case brought by a waitress who formerly worked at her restaurant, Villa Blanca.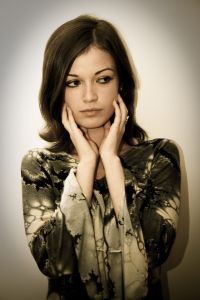 According to reports, the waitress filed a lawsuit after she was physically touched and "manhandled" by another member of the staff. Our Orange County sexual harassment attorneys are dedicated to providing strategic counsel and advocacy to individuals who have suffered from sexual harassment in the workplace. We understand the complicated and sensitive nature of these cases and will pursue every avenue of recovery while remaining mindful of your personal and professional reputation. In addition to representing our clients, we are also abreast of trending legal issues and in raising awareness to prevent sexual harassment in the workplace.
The lawsuit rendered a jury verdict of $100,000 in punitive damages as a result of the physical sexual harassment. An attorney on behalf of the defendant-restaurant owner announced that they were shocked over the verdict and are planning to file an appeal. According to reports, the plaintiff was awarded compensatory damages, but the waitress was also allowed to pursue punitive damages because the jury found that the restaurant acted with malice. Though surprised by the award of punitive damages, the waitress was pleased with the verdict.
The plaintiff stated that she filed the lawsuit to stand up for herself and for other women who were in similar situations. In a tough job market, many waitresses and other employees will put up with harassment simply to keep their positions. The plaintiff had worked at the Villa Blanca in Beverly Hills for 14 months before quitting her position. According to the complaint the company failed to follow its own polices by failing to take action against the manager for his misconduct. The most serious incident occurred when the manager attempted to kiss the employee at work and another time when he grabbed her wrists and twisted them. Even though she begged him to stop, the manager claimed that he could do what he wanted.
There were further allegations that the manager was on a power trip and that the action could be considered an assault. The company failed to take action against the manager and ignored its own sexual harassment policies. Though the restaurant owners allege that they allowed the waitress days off to avoid working with the abusive manager, she was not compensated for lost wages. She eventually left her position because she could not handle the hostile work environment and detrimental working conditions.
Punitive damages are only available in cases that involve certain malicious conduct which must be proven though "clear and convincing evidence." Punitive damages have the dual purpose of discouraging future bad behavior and to make an example out of defendants to prevent others from engaging in similar misconduct.
Employment lawsuits can be filed with assistance from the Nassiri Law Group, practicing in Los Angeles, Riverside, and Orange County. Call 949.375.4734.
More Blog Entries:
California Employment Law: New new Donor Protection Act, December 7, 2013 Orange County Employment Lawyer Blog
California's Top Employment Law Mistakes, Oct. 26, 2013, Orange County Employment Lawyer Blog