A new study found that job discrimination began for over-40 applicants as soon as their age became known by the employer.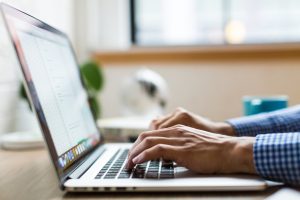 The analysis, conducted by economists for the National Bureau of Economic Research in San Francisco, indicated that when workers applied in person for a position, they were "substantially" less likely to land that job than those who applied online. Researchers theorized the reason was the online applications didn't ask job candidates for their age, and thus that information didn't become apparent until the hiring entity has already had time to give at least initial consideration to candidates on the basis of their skills.
Ultimately, older workers in both scenarios still face age discrimination. However, at least a candidate who makes it to the interview stage has had an opportunity to highlight their desirability has an employee without age as a factor. And as our Los Angeles age discrimination lawyers point out, candidates who make it to the later stages of the interview process and are then denied may have an easier time proving discriminatory hiring practices.
The study uses statistical data from age discrimination lawsuits filed nationally against a large restaurant chain. Although the chain isn't specifically named in the study, Texas Restaurant Roadhouse was the subject of a class action discrimination lawsuit filed by the U.S. Equal Employment Opportunity Commission nine years ago. The case, on behalf of some 3,500 over-40 workers across the country, was ultimately settled in 2017 for $12 million. These workers were denied positions at the "front-of-the-house," such as hosting and serving.
The study author, an economist at the University of California, Irvine, indicated the subject company was chosen for research to compare the two methods of hiring – in-person and online – because it used both in-person paper applications and online applications between 2010 and 2016.
What the research found was that when older applicants went the paper application route, appearing in-person to apply and hand it in, the job offer rate was 68 percent lower than younger applicants. That appears to indicate substantial age discrimination bias.
Underscoring this to an even greater degree were the findings of the second type of application submission. When older job applicants submitted their application online, they were much more likely to land an interview. The online application included some 100 questions. Applicants would be given a numerical score based on how they answered those questions and those with the highest scores were brought in for interviews. Online applicants were selected for job interviews at rates that were equal to or higher than younger applicants. Their ages were not listed in the online applications.
That's not to say they escaped age discrimination entirely, though. Once the older online applicants arrived in person for an interview and their age became apparent, their job offer rate was nearly 50 percent lower than that of younger applicants. This was despite the fact that the older applicants clearly had far superior assessments and qualifications.
It's difficult to come up with any legitimate, non-discriminatory reasons why applicants who did so well with the online applications did so much worse after the in-person interview phase of the process.
Although the working paper doesn't raise the issue, the results of the paper beg the question of whether it's time for a federal law that prohibits employers from asking a candidate's age in online applications. As it stands, the protections outlined in the Age Discrimination Act of 1967 don't prohibit companies from asking one's age. There are sometimes legitimate uses for one's date-of-birth, such as assuring minimum age requirements are met and facilitating background checks. However, there is little to prevent companies from using this information to discriminate once they have it.
Contact the employment attorneys at Nassiri Law Group, practicing in Orange County, Riverside and Los Angeles. Call 949-375-4734.
Additional Resources:
Age Discrimination in Hiring: Evidence from Age-Blind vs. Non-Age-Blind Hiring Procedures, January 2020, Program on the Economics of Aging, Labor Studies Program