Employee wage theft is a serious problem in California. The problem is one that can affect all workers, but the many foreign-born workers in California are disproportionately affected, as unscrupulous employers may take advantage of workers who do not speak fluent English.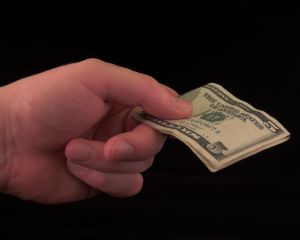 According to a recent news article from the Monterey Herald, California state legislatures have advanced a "wage theft" bill to protect workers. Specifically, Senate Bill 588 (SB 588), a proposal that passed by 24 to 12 vote, makes it easier for the state to collect wages owed to workers. The bill allows the state labor commissioner to file a lien on the property of an employer who is illegally withholding wages from an employee.
As our Orange County employment lawyers can explain, the main way in which wages are being withheld is employers wrongfully refusing to pay workers' overtime wages. Again, in many cases, as the state legislators who supported SB 588 have said, wage theft is a problem that largely affects lower wageworkers, women, and immigrants.
The theory and force behind the new bill is that an employer is more likely to pay owed wages if the state can place a lien on employer's property. This means that if employer fails to pay, the state will be able to sell the property on which it has a lien and use the money to repay the employees who have fallen victim to wage theft.
One of the main reasons wage theft is able to occur as often as it does is because many of these workers are already in a class of people whose human rights are routinely ignored, and they do not know they can speak with an employment attorney and seek legal recourse for this great injustice. It is also because many low-wage workers are obviously dependent on whatever income they can earn for themselves and their families and are afraid they will be fired if they complain to their employer or seek assistance from an employment attorney.
In reality, it is essential these workers seek assistance from an employment attorney, because that is often the only way they will get the wages to which they are rightfully entitled. If an employer fires an employee, and it is determined that this firing was in retaliation for exercising a right to which they are legally entitled, this retaliatory termination is also a violation of California employment law and may be actionable in addition to any claims of wage thefts.
The last thing employers want their employees to do is to get legal help, because they know it can cost them a lot of money. It would be nice if that fear of rightful legal action was enough to get otherwise unscrupulous employers to pay their workers all wages, including overtime, to which they are required. Unfortunately, this is not always the case.
However, it should be noted, this does not include the majority of employers, as many employers are glad to take care of workers and see the value of a happy workforce.
Contact the employment attorneys at Nassiri Law Group, practicing in Orange County, Riverside and Los Angeles. Call 949.375.4734.
Additional Resources:
California lawmakers advance 'wage theft' bill for workers, June 1, 2015, Monterey Herald
More Blog Entries:
McDonald's Faces Suit for Rampant Racial and Sexual Discrimination, Jan. 26, 2015, Orange County Discrimination Lawyer Blog