A U.S. District Court in Los Angeles has awarded $350,000 to a plaintiff in a racial discrimination lawsuit, finding an airplane manufacturer fostered a hostile work environment and failed to prevent race-based harassment and further was negligent in its hiring, supervision and retention of employees who committed such acts. Although the company, Boeing, denies the allegations and is weighing its options to appeal the verdict, five similar lawsuits against the company are pending – each alleging racial discrimination.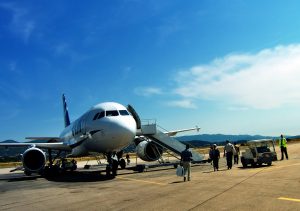 As detailed by The Press-Telegram, one of the incidents highlighted in the case at trial occurred at a workroom table at a facility in El Segundo, where a white co-worker tied a noose with a strand of rope and then tossed it to the plaintiff seated nearby. Plaintiff, who is black, caught it. He would later say he felt directly threatened, given U.S. history involving the lynching of African Americans. Another time, he said the same co-worker "joked" more than once about plaintiff being at the zoo for a "family reunion." Once, while working on a top-secret security clearance project building satellites for the U.S. government, he said his colleagues nicknamed him after a pet chimpanzee. He was later humiliated to learn someone had put a piece of tape on his back with the offensive nickname on it – and that he'd walked around with it for hours without anyone telling him.
He and other plaintiffs said they feared (and still do) the possibility of retaliation. 
Allegations of racial discrimination against the firm range from one supervisor telling a black employee/ union representative he would "hang 'em high" to over and over showing favor in promotion decisions to white applicants who were less qualified. The company issued a statement saying it encourages employees to bring such problems to its attention without fear of retaliation from the firm.  But this isn't the first time the business has faced such allegations.
Two decades ago, the company paid $4.5 million to settle a race discrimination lawsuit filed by the U.S. Department of Labor on behalf of 43 black employees. The following year, the company paid $14.2 million to settle unfair wage and promotion claims to 3,600 black employees (though part of the settlement terms meant the firm didn't admit liability). An internal audit conducted by the firm in 1997 revealed women and minorities received lower starting salaries and were placed in lower functions and grade levels.
Many Los Angeles racial discrimination lawsuits filed against the firm allege similar unlawful practices. One of those plaintiffs said that when she complained to a human resources representative, she was treated as a "stereotypical angry black woman." Others said they were retaliated against with various racial slurs and some specific threats.
The five pending cases involve black plaintiffs who say their white colleagues with less experience and fewer accolades often received promotions and were paid more. One plaintiff said he was expressly told that no black man would ever be manager or hold any supervisory position because supervisors intended to keep them in lower-status posts through low performance evaluations and write-ups.
In the recent trial, the company denied this, saying it hangs posters everywhere warning against racial harassment and it was the employee who failed to speak up about the problems to give the employer a chance to address it. In closing arguments, the employer's attorney said, "He's asking you to award him damages because we could not read his mind." Plaintiff's attorney, meanwhile, made a convincing argument that plaintiff knew nothing would change even if he did report it to his supervisors, basing it on not only his prior experience but those of his black colleagues.
After the courtroom win, plaintiff attorney says that particular case was "the weakest," which is why he feels confident future cases will be decided in plaintiffs' favor.
Contact the racial discrimination employment attorneys at Nassiri Law Group, practicing in Orange County, Riverside and Los Angeles. Call 949.375.4734.
Additional Resources:
Boeing employee wins racial harassment, discrimination lawsuit against company, which has 5 lawsuits on the way, July 15, 2018, By Chris Haire, Press-Telegram
More Blog Entries:
Bill Targets Unlawful Wage Disparities in California, April 11, 2018, Los Angeles Racial Discrimination Attorney Blog