An employee of One America News Network was awarded $1.1 million in his California retaliation claim. Of that, $810,000 was in punitive damages, awarded for egregious conduct. He alleged the company had harassed and discriminated against him for his race. But while the San Diego jury did not find merit with this claim, they did hold that the producer was retaliated against for filing the complaint.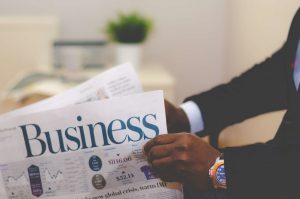 Los Angeles employment attorneys highlight this case because it underscores the fact that retaliation can stand on its own in claims of wrongful termination.
California Workplace Retaliation Laws
California has numerous workplace retaliation laws that protect workers from wrongful termination and other adverse employment actions when they engage in certain protected activity. Protected actions could include:
Reporting suspected criminal activity by an employer to a law enforcement or government agency;
Reporting suspected violation of regulation or law to a supervisor or another authorized to conduct an investigation;
Providing information to or testifying before any government body that is conducting an investigation, inquiry or hearing regarding a potential violation of law by an employer.
Opposing acts of harassment, discrimination or employer's failure to grant mandated family or pregnancy leave;
Filing a complaint of discrimination or harassment;
Testifying in any proceeding under the California Fair Employment and Housing Act;
Requesting workplace accommodations on the basis of one's disability or religion.
These rights are outlined in the state's whistleblower and anti-retaliation laws.
In the OANN case, The San Diego Union Tribune reports the producer worked for the ultra-conservative outlet, which is based in San Diego. It's a small, family-owned channel, but it's gained traction in recent years with the current political climate. Plaintiff said he was targeted and harassed by colleagues for his race and liberal political views. This had been ongoing, he said, but erupted in mid-2017 in the midst of a story concerning Confederate army monuments. It was after this that plaintiff filed a complaint alleging racial discrimination to company executives. Shortly thereafter, he was offered a transfer to a different division. He agreed to this, and as he prepared for the move, deleted several old files. This, the company said, was in violation of policy. This led to a physical confrontation, after which plaintiff was fired.
Although the jury decided plaintiff had not proven his racial discrimination claim, they did find that the complaint motivated his firing and further that the news outlet did not take adequate reasonable measures to prevent discrimination, harassment and retaliation. These factors caused substantial harm to the plaintiff, jurors found.
Damages in California Workplace Retaliation Claims
Workplace retaliation claims damages may include:
Damages for emotional distress arising from mistreatment, as well as compensation for anxiety, loss of life enjoyment and even physical pain;
Damages done to one's professional reputation, where retaliatory employment actions can impact future job prospects;
Loss of wages from a demotion or denial of raise or promotion.
Employees that have been retaliated against for engaging in lawful activity should speak with an experienced Los Angeles employment attorney.
Contact the employment attorneys at Nassiri Law Group, practicing in Orange County, Riverside and Los Angeles. Call 949-375-4734.
Additional Resources:
Jury: One America News Network parent company to pay $810K to ex-producer, Feb. 6, 2020, By Teri Figeuroa, The San Diego Union-Tribune