California sexual harassment claimants can now make allegations, undeterred by the prospect of being hit back with a defamation lawsuit that turns the tables and the proof burden back on them. The change, formally in effect as of Jan. 1, 2019, came after state lawmakers last year heard testimony from experts who were clear in showing how such defamation laws had been used for decades to protect harassers. As Los Angeles sexual harassment attorneys can explain, the long-existing law gives those who claim to be falsely accused and suffering damage to reputation as a result to pursue litigation for false and unprivileged statements – written or oral – made about them by either former co-workers or their previous employer. Basically if the sexual harassment was not unequivocally proven, the person who made the allegation or the former employer could be responsible to pay damages for defamation.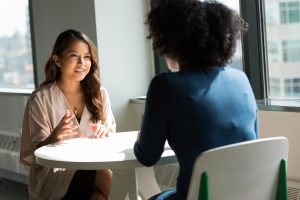 In order to sidestep this outcome, the new law, AB 2770, considers such communications – specifically regarding sexual harassment – to be "privileged." Some types of communication was already considered privileged under the law, such as that of a former employer to a prospective employer regarding job qualifications and performance of an applicant for a job. The new measure simply extends that scope now to also encompass statements pertaining to employees in California accused of sexual harassment. Specifically, it protects what former employers can say about whether they would rehire an applicant on the basis of the company's determination of sexual harassment alleged to have been committed by the worker.
The law also contains a special portion that elevates communications and complaints about sexual harassment made from other employees to the employer to the level of "privileged." 
The hope, lawmakers say, is that victims will be encouraged to report valid complaints of sexual harassment to their employers with less fear of reprisal and that former employers will feel free to share credible complaints and reports of sexual harassment with prospective employers of that person to prevent predators from hopping from one job to another without accountability.
The law does however require a provision that in order to be considered privileged, such statements must be made "without malice," the hope being this will ward off any claims that may be spurious intentionally or driven by a motivation to damage someone's reputation. A statement made "with malice" is one which the accuser has no reasonable grounds for believing the veracity, or otherwise made with ill will, hatred or recklessness.
Defamation claims may still be on the table but, as our Los Angeles sexual harassment attorneys can explain, the person accused of sexual harassment is going to bear the higher burden of proof in showing such statements were made with recklessness or disregard for the truth.
A similar measure that also recently went into effect bans non-disclosure agreements in sexual harassment cases, the idea being the law in California is no longer going to protect those who engage in workplace wrongdoing that creates a hostile or even dangerous situation for other employees on the basis of their gender.
Contact the employment attorneys at Nassiri Law Group, practicing in Orange County, Riverside and Los Angeles. Call 949.375.4734.
Additional Resources:
New Law Will Protect California Employees From Defamation Lawsuits After Reporting Sexual Harassment, Dec. 20, 2018, By Nadine Sebai, Capitol Public Radio
More Blog Entries:
California Janitor Sexual Harassment Bill Vetoed, Door Still Open for Further Action, Dec. 21, 2018, Los Angeles Sexual Harassment Attorney Blog