The U.S. Supreme Court handed a significant victory to American workers in a case that started as a California employment lawsuit over forced arbitration by independent contractors working in transportation. The decision in New Prime Inc. v. Oliveira was a somewhat surprising outcome given that the court in recent years has a history of favoring corporate interests over workers. (Note: Justice Brett Kavanaugh, who assumed the bench after the oral argument, did not participate in the decision, but the ruling was unanimous.) As our Los Angeles employment arbitration lawyers can explain, this will allow hundreds of thousands of independent contractors nationally to take their cases to court, rather than be mandated to settle them quietly before an arbitrator.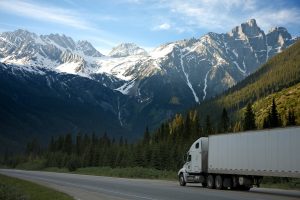 The problem with arbitration – whether it's a case of product liability or premises liability or unfair wages or sexual harassment – is that it tends largely to favor employers and big corporations. The arbitrators are paid by the companies, the outcomes are not public (depriving the public of pertinent information regarding unfair or unsafe business practices) and even when cases are decided in plaintiff's favor, they tend to be lesser than what one could expect to receive when cases go to a jury.
This case stems from a dispute between a trucking company employer and a truck driver, who was hired to complete some 10,000 miles of driving as an "apprentice" before he could expect payment. Even after that, he was expected to drive for 30,000 miles as a trainee, during which time he was paid $4 hourly. Then, once he was finally designated a full-time driver, he was still misclassified as an independent contractor, as opposed to an employee. He was required to lease the truck he drove from the defendant, buy his own equipment from their store and purchase his own diesel fuel, often from gas pumps that were owned by the defendant. In any other employment situation, the employer would be the one footing the bill for these expenses. The result, in several cases, was that the "independent contractor" truck driver would have to deduct these expenses from his income, meaning sometimes his paychecks actually wound up being negative. He was paying this company to work for them. 
Plaintiff soon after filed a class action lawsuit, asserting claims not just for himself but thousands of other contractors who were reportedly misclassified as independent contractors, which he asserted violated federal fair labor standard laws. However, the company fought him even on that, arguing he was compelled to resolve his case through mandatory arbitration, to which the firm said he was bound as a result of his contract with the firm.
The Federal Arbitration Act of 1925 does contain language that supports mandatory arbitration clauses. In recent years, the U.S. Supreme Court has used these provisions of law to essentially beat back employment lawsuits and toss class action labor lawsuits.
Unfortunately for the employer in this case, the FAA expressly excludes contract employers of those who work in interstate contractors. The law expressly identifies railroad workers and seamen as being those included in this class, and most courts have concluded truck drivers are also entitled to this exception. However, the company argued that truckers who work as independent contractors don't actually have "contracts of employment," and therefore wouldn't be eligible for this exception.
Justice Neil Gorsuch, who wrote the court's opinion, noted that when the FAA was penned, dictionaries (six definitiions are cited within the opinion) treated the term "employment" essentially as a synonym for work. In legislative and court interpretations of this, the term "employment" was used regardless of whether there was a formal employer-employee type of relationship.
Ultimately, this means plaintiff – and other transportation workers classified as contractors – do qualify for the FAA exception that would allow them to fight back by bringing their employment violation claims in court, rather than before an arbitrator.
The ruling was highly technical and even accompanied by a concurrent opinion by Justice Ruth Bader Ginsburg, who noted sometimes lawmakers include certain language in legislation whose meanings may expand or contract in scope as society progresses. (Some have speculated Ginsburg may be setting the stage for some later case that could take the word "sex" in employment discrimination protection legislation to mean coverage of LGBT rights.
This isn't the end to mandatory arbitration in employment cases, but Los Angeles employment arbitration lawyers know is perhaps one of the most significant challenges in years.
Contact the employment attorneys at Nassiri Law Group, practicing in Orange County, Riverside and Los Angeles. Call 949.375.4734.
Additional Resources:
The Supreme Court Just Handed a Big, Unanimous Victory to Workers. Wait, What? Jan. 15, 2019, By Mark Joseph Stern, Slate
More Blog Entries:
Wage Theft at California Car Wash Results in $1.6 Million Settlement for Worker, Dec. 15, 2018, Los Angeles Employment Arbitration Attorney Blog