Two separate cases of sexual harassment filed against top-level city officials in Los Angeles has prompted two council members to urge changes in the city's anti-harassment training courses.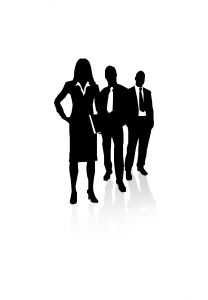 Our Costa Mesa sexual harassment lawyers understand that for the City of Los Angeles, like many other places of employment, sexual harassment training is mandated for managers – and managers only.
The proposal made by the city's Council President Herb Wesson and Councilwoman Nury Martinez would make it a requirement for all city employees. Additionally, rather than have the training be a two-hour online course, as it is currently, the sessions would require in-person attendance.
The action follows harassment lawsuits filed against a fellow councilman and a chief of staff to another councilman. Both defendants have denied the allegations thus far, but the cases are pressing forward.
Wesson said he didn't believe there was an inherent problem within the culture or atmosphere of city hall. Rather, he characterized it as "something that comes up from time to time." We would disagree that such actions would be allowed to bubble up and continue in a work environment where the expectations are clear. However, the end result – additional training – is laudable. It's also in the best interest of the city if they hope not to be defending these types of cases over and over again for years to come.
The city has 10,000 supervisors and managers who currently undergo the mandated training. The new proposal would mean that some 45,000 full-time workers would be required to take it. Broken down, some noted that this would mean training approximately 180 people daily in order to ensure every worker was appropriately trained within a year's time.
The proposal would only require the training every other year, meaning it would be 60 people in training daily.
However, the city – and all employers – should consider the alternative. First and foremost, that is that there will be workers who suffer from harassment from their colleagues. That will inevitably have an impact on productivity and, ultimately, the city's bottom line – not to mention the emotional suffering victims of these actions endure.
Sexual harassment also can result in costly litigation that can result in multimillion-dollar verdicts – not to mention negative press and ensuing negative public opinion and lowered employee morale.
What's more, workplaces in which one case of sexual harassment goes unmitigated or unaddressed is likely to have other cases. That's why so many times we see situations where one person comes forward and multiple other cases are filed after that. (Just look at what happened with former San Diego Mayor Bob Filner.)
Or as in this case in L.A., you've got two officials working in the same office accused of very similar offenses.
Councilman Jose Huizar is accused of sexually harassing an aide and then retaliating against her by firing her when she ended the relationship. He classified it as an "occasional and consensual affair," that he now sees was a "huge mistake."
Meanwhile, the chief of staff to another councilman, Mitchell Englander, is accused of making sexually inappropriate jokes and comments to her, and in fact says such comments were "rampant" in the councilman's office. She says there were occasions when the councilman himself engaged in such banter. Those remarks included inquiries to her sex life and crude remarks about the sexual abilities of her older boyfriend. She says when she complained about the remarks to the councilman, he ignored her.
Further, when she expressed an interest in work on public safety issues, she said the councilman suggested she wanted to engage in sexual relations with the firefighters.
Of course, it's worth noting that the councilmen would have engaged in sexual harassment training prior to taking office. It's apparent that the city's current courses may indeed leave some aspects to be desired.
Costa Mesa sexual harassment lawsuits can be filed with the help of the Nassiri Law Group, practicing in Orange County, Riverside and Los Angeles. Call 949.375.4734.
Additional Resources:
Sexual Harassment Lawsuits Against LA Prompt Calls for Prevention Training, Oct. 24, 2013, By Dakota Smith, Los Angeles Daily News
More Blog Entries:
Report: Sexual Harassment Protections Scant for Unpaid Interns, Aug. 23, 2013, Orange County Sexual Harassment Lawyer Blog