A state-mandated project to track sexual harassment and gender discrimination in California government is slated to start in January 2020 – finally. Our Los Angeles sexual harassment lawyers know that not only will that make it a year late, but also long overdue.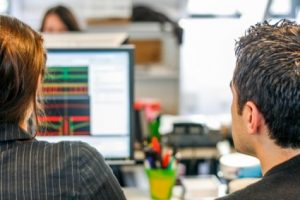 The $1.5 million project was supposed to have already been underway this year, making 2019 the first year officials would have data on what we know to be a pervasive problem.
Under the previous state administration, the project was outlined as a meaningful first step toward addressing allegations of government-employee harassment and discrimination based on gender. The initiative was spurred in the midst of the #MeToo movement – at a time when more than 140 women working for the state government signed an open letter detailing their experiences with workplace sexual harassment.
Those included:
A California State Corrections Officer who, along with numerous other female corrections officers, were ignored when reporting constant indecent exposure and sexual harassment at work. When the CO wrote up an inmate for indecent exposure one week, nothing was done and she was brutally attacked by that same inmate while working without her partner one day. Officers later found numerous drawings of the C.O. in sexually explicit and violent poses in the inmate' cell.
A state Highway Patrol field officer sexually harassed for months by another officer while supervisors did nothing to respond.
A state pollution control employee raped by a supervisor.
They are among 10 sexual harassment plaintiffs to whom The Sacramento Bee reported the state had paid some $25 million over the course of three years just to settle claims. Continue Reading ›