Does California's Wage Order 7 require retailers to pay employees required to call ahead two hours before their "on-call shift," even if those workers aren't required to come in to work? That was the question recently at issue in the case of Ward v. Tilly's Inc., wherein a California appellate court (in a divided opinion) reinstated a class action lawsuit against an Orange County retailer for alleged failure to do so.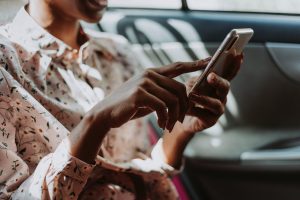 According to the complaint, workers say they were required to call in two hours before each previously-scheduled "on-call shift." Orange County wage and hour lawyers know this is common practice among retailers, designed to optimize scheduling in an industry where staffing needs can fluctuate not only seasonally, but weekly, daily and sometimes hourly.
In this case, the employer in question did not consider those employees who called in an told not to report to work as having "reported for work" within the meaning outlined by the relevant Wage Order 7. The employees disagree.
The trial court sided with the employer and dismissed the claim, finding the only way an employee could "report for work" was by physically showing up for work at the store. 
California's Second Appellate District Court, Division Three, disagreed and reversed.
What Does It Mean to "Report to Work?"
Part of the problem, as our Orange County wage-and-hour lawyers see it, is that California Wage Order 7 does not spell out what it means to "report to work." On appeal, plaintiff argued that the order applies with any manner of "reporting," whether that takes place in person or over-the-phone or even via text. The appellate court's majority agreed, finding employees were entitled to "reporting pay" even if they were told not to come to work two hours prior to their shift.
The order stipulates that each time in a workday a worker is required to report to work – and does so, but is not actually put to work OR is put to work for less than half of his/her usual day's worth of scheduled work – the employer is compelled to remit at least two but no more than half of the worker's regular pay rate (which can't be less than minimum wage) to the worker. So for instance, if an employee at this retailer was making the state minimum of $11 hourly and was required to call in two hours prior to the shift and was NOT needed, the store would still need to pay that worker at least $22 for the trouble of "reporting to work."
The retailer, however, argued that the phrase "reporting to work" was to be understood as what it was when the language was first adopted in the 1940s, which the majority did acknowledge at the time would have meant physically showing up to the work site. That's because telephones weren't widely available at the time. Telephonic technology has become even more ubiquitous in the age of the cell phone, which has totally altered the way workers communicate with their employers. The majority in the appellate court court concluded it was perfectly appropriate to raise the question: How would the order have been interpreted in the age of modern technology?
Some have argued this is "presumptuous" and "an attempt at mind-reading." But the job of the courts has long been to interpret statute as intended for the modern world.
The dissenting judge, however, offered blistering criticism, saying this interpretation would potentially open employers in California to tens of millions of dollars in liability for what ultimately (he felt) was a mistaken interpretation of the wage order.
It's plausible given the divide, the questions this case raises and the far-reaching industry implications that this case could ultimately reach the California Supreme Court. Our Orange County wage-and-hour attorneys will be paying close attention to its development.
In the meantime, California employers should be put on notice that for the time being, it's likely this will be the interpretation courts will impose for retailers – and perhaps other industries – that use this kind of "flexible scheduling" model.
Contact the employment attorneys at Nassiri Law Group, practicing in Orange County, Riverside and Los Angeles. Call 949.375.4734.
Additional Resources:
Ward v. Tilly's Inc., Feb. 4, 2019, California's Second Appellate District Court, Division Three
More Blog Entries:
California Courts Nix Non-Solicitation Clauses in Employment Agreements, March 6, 2019, Orange County Wage and Hour Lawyer Blog