The surge in remote work arrangements had led to questions about the kinds of expenses for which California employers are responsible and which they aren't.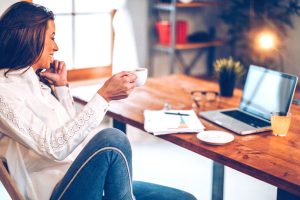 The trend of remote work was already climbing before the pandemic hit, with 43 percent of workers saying they worked from home at least some of the time. According to the Pew Research Center, about 60 percent of workers say their jobs can be done from home all or most of the time. Most were already working from home before the pandemic. Currently, more than than half of workers who have a physical job site say they are choosing to work remotely.
Employers have become more open to telework where possible – not the least of which because it saves them all kinds of expenses. Not only are they saving on commercial real estate expenses, there's increased productivity (fewer distractions and less tardiness and absenteeism), fewer workers' compensation claims, broader talent pools to choose from, and higher employee retention rates.
But to what extent are employers required to cover in-home office expenses for remote employees? Continue Reading ›