A group of California freelance journalists are suing the state over an independent contractor law that goes into effect Jan. 1, 2020, alleging it threatens free speech as well as their livelihood by requiring anyone who submits more than 35 pieces of content annually for a company to be considered an employee. In response, some companies like VOX Media have laid off workers en masse – or blacklisting California writers to hire those in other states.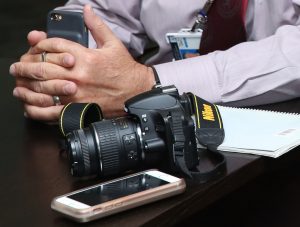 Plaintiffs in American Society of Journalists and Authros v. Becerra assert that AB5 was drafted with the mindset that most writers and reporters are working in the traditional newspaper print model. The reality today is most journalists and producers of content are working in the digital realm, which operates quite differently.
Assemblywoman Lorena Gonzalez (D-San Diego), the driving force behind AB5, said that while she sympathizes with legitimate freelancers who may have lost substantial income as a result of this measure, she likened media corporations that exploit workers to vultures. In other words, these weren't good jobs anyway.
In fact, as our Los Angeles wage and hour lawyers know, some of these companies were already facing litigation for alleged employee misclassification. In one case, a writer who worked as a "site manager" for Deadspin wrote five articles weekly, managed other writers, policed the comment section and took directives from the media company's management. For all this, she was compensated $125 monthly, which breaks down to about $6-an-hour – well below the minimum wage. But as an "independent contractor," she wasn't entitled to minimum wage. The reality is this kind of arrangement was probably illegal under existing employment law. AB5 makes it easier to hold these businesses accountable, and it's not even the first of its kind in the country. Continue Reading ›