Discrimination in the hiring process has long been problematic in California workplaces. Allowing personal biases of employers and supervisors to play a role in who gets the job and who doesn't is extremely problematic when the effect is systematic discrimination against applicants on the basis of their race, religion, age, gender, disability or other protected status. Yet it happens far too often.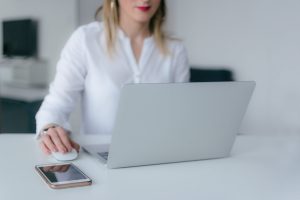 Now, a new California bill seeks to address this with technology.
SB1241, formally the Talent for Competitive Hiring (TECH) Act would establish a new legal bar – a high one – to address discrimination in hiring with transparent written guidelines for companies to follow in their recruiting process. The ultimate goal is to create fairer hiring processes and more diverse work forces with the aid of technological tools. It was co-authored by Democrats from Los Angeles, Long Beach, Gardena and Carson.
Rather than leaning on one of a myriad of unregulated pre-screening software programs or even a hiring manager, the TECH Act would require adoption of a smart computer program equipped with agnostic filtering that would be routinely monitored. As our Los Angeles employment discrimination lawyers understand it, SB1241 is a "rules of the road" so-to-speak for hiring practices. The bill sponsors say the measure is necessary to tackle the widening opportunity gap that leads to ongoing socioeconomic inequality throughout the state.
The program would set anti-discrimination compliance standards that indicates hiring assessment programs must:
Be pre-tested for bias before implemented. Companies would need to show their testing programs have not had a negative impact on recruits on the basis of ethnicity, gender or race.
Have their outcomes reviewed each year and establish proof there has been no negative impact and/or that the employer has improved their hiring of underrepresented groups.
Be discontinued if it is shown their use has a negative impact on the basis of one's protected status.
State lawmakers say that while California is one of the most diverse states in the country, the makeup of the job force doesn't reflect that diversity as well as it should.
In many ways, it's an extension of other recent measures that aim to combat discriminatory hiring practices. Others include the "ban the box" law that blocks employers from inquiring about an applicant's criminal record before extending a conditional offer of employment.
Supporting lawmakers say humans are all inherently biased in some way or another. They hope this bill would offer objective data points and scores to aid employers in filtering out those biases in the hiring practice. Tools could be customized depending on the industry and employer.
One concern raised about the measure is potential government overreach. Supporters say it's inevitable there would be kinks to work out, but the goal would be to first implement with larger companies and eventually expand use to all employers.
Our state does have some of the most stringent worker protections in the U.S., but analysis has repeatedly shown our employers still grapple with discrimination in hiring and firing – particularly where black, Latino, older and female workers are involved. One study by the Harvard Business Review indicated that white applicants received 36 percent more call-backs than black applicants and 24 percent more than Latino applicants – despite having resumes that were identical. In another analysis, when women's resumes were altered to give them a male name, they were more likely to land interviews and job offers in various STEM research programs.
Contact the employment attorneys at Nassiri Law Group, practicing in Orange County, Riverside and Los Angeles. Call 949-375-4734.
Additional Resources:
State Senator Lena Gonzalez Introduces Groundbreaking Legislation to Prevent Bias in Hiring, Level the Field for Qualified Applicants from All Backgrounds, Feb. 21, 2020, Yahoo! Finance