Discrimination in the hiring process has long been problematic in California workplaces. Allowing personal biases of employers and supervisors to play a role in who gets the job and who doesn't is extremely problematic when the effect is systematic discrimination against applicants on the basis of their race, religion, age, gender, disability or other protected status. Yet it happens far too often.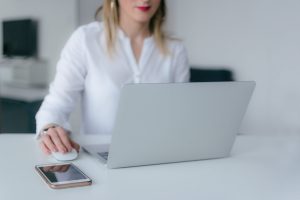 Now, a new California bill seeks to address this with technology.
SB1241, formally the Talent for Competitive Hiring (TECH) Act would establish a new legal bar – a high one – to address discrimination in hiring with transparent written guidelines for companies to follow in their recruiting process. The ultimate goal is to create fairer hiring processes and more diverse work forces with the aid of technological tools. It was co-authored by Democrats from Los Angeles, Long Beach, Gardena and Carson.
Rather than leaning on one of a myriad of unregulated pre-screening software programs or even a hiring manager, the TECH Act would require adoption of a smart computer program equipped with agnostic filtering that would be routinely monitored. As our Los Angeles employment discrimination lawyers understand it, SB1241 is a "rules of the road" so-to-speak for hiring practices. The bill sponsors say the measure is necessary to tackle the widening opportunity gap that leads to ongoing socioeconomic inequality throughout the state. Continue Reading ›