According to a recent news feature from the National Law Review, a new law has taken effect in California that will make some changes to the state's mandatory sexual harassment education requirement.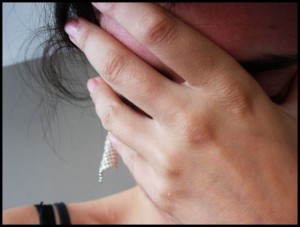 Specifically, the new law will require employers to have training about topics such as discrimination, sexual harassment, and retaliatory employment practices.  There will also be requirement to document the training and keep detailed records in the event of an inspection by the state labor regulators.  
When the law was originally enacted in 2005, there was a mandatory sexual harassment training requirement for employers with at least 50 workers, and there was a also a requirement to make sure all supervisors were regularly trained and certified as being compliant in anti-harassment training.  One of the things the new regulations address is how the training is actually administered. The old law required training to be made via audio, video, and computers as part of a standard classroom training.
While this seems like it is somewhat straightforward, it turns out there is some ambiguity in that many employers apparently interpreted this as meaning that these electronic, or distance learning techniques, could be used in place of training by an actual facilitator or instructor in the room.   The new laws makes it clear that these electronic means can only be used in conjunction with a live educator and could not satisfy the requirements of the law by themselves.
In addition to how the content is delivered, there are also changes to the record keeping process.  Under the new law, all training records for "e-learning" must be maintained, including all questions asked to employees and their answers. There is also a requirement that all web training modules be kept on record as well as any questions submitted during the webinar session.
While these requirements may seem rather complex, it has to do with the eventual litigation against an employer should an incident of sexual harassment at the workplace occur. While an employer cannot stop every incident from occurring, the training requirement can go a long way to prevent sexual harassment from occurring.  This is the reason that if an employer fails to properly train his or her employees, you may have a valid claim against the employer for violation of the labor laws and for failure to train or supervise employees.  However, it should be noted that every case is different, as the facts are never the same, and you should speak with your Los Angeles employment lawyer about whether you have a valid claim for financial compensation based upon your particular situation.
Finally, the new law makes content based changes to the sexual harassment training.  Some of these changes included situations or specific examples that should be used during the training and are thought to decrease the chances that there will be an incident in the workplace. Employees are also taught about the remedies they may have against the harasser and their employer in the event of a sexual harassment incident.
Contact the employment attorneys at Nassiri Law Group, practicing in Orange County, Riverside and Los Angeles. Call 949.375.4734.
Additional Resources:
California's Mandatory Sexual Harassment Training Requirements Amended, April 20, 2016, The National Law Review, By Cynthia S. Sandoval
California Considering New Regulations to Prevent Workplace Violence Among Healthcare Workers, Jan. 11, 2016, Orange County Gender Bias Lawyer Blog